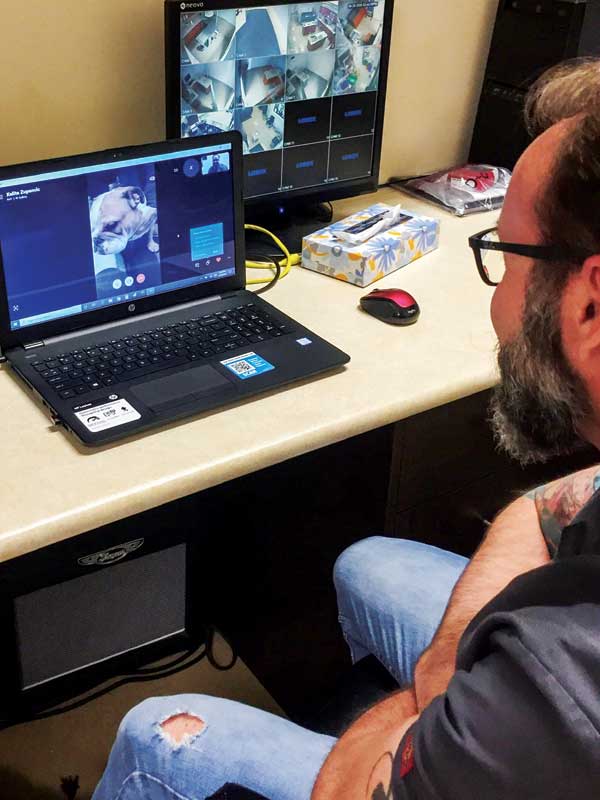 Whether you love or hate technology may not matter at this point in history. Recent events are forcing veterinarians to jump off the telemedicine cliff as practices are faced with new challenges limiting in-person exams. This leaves veterinarians urgently asking the question, "Which technology is right for my practice?"
When it comes to telemedicine platforms, there are three big buckets: basic/DIY, plug & play for human health-care providers, and premium plug & play for veterinary professionals. Let's break them down.
Bucket #1: Basic DIY telemedicine
This DIY bucket requires rounding up the components needed to deliver a telemedicine experience and putting them all together. Much like baking a cake, you've got to gather the ingredients, which in this case means:
an online booking platform;
a calendar to view the bookings;
a payment service;
a video-hosting software; and
chat software.
Next, you put them all together to build out a great experience for your clients. Here are the advantages and disadvantages of this bucket:
The pros:
It's inexpensive. Most of these platforms are free or nearly free.
You can set it up yourself. There are an abundance of YouTube videos to help
The components are readily available, and you can be up and running in a few hours
The cons:
There is quite a bit of technology knowledge needed to get these platforms to connect and talk to one another
No legal protections (end-user licensing agreement, privacy policy, etc.)
Must jump to different platforms to host
Bucket #2: Plug & play telemedicine solutions built for human health-care providers
As the telemedicine demand is heating up, more affordable options are becoming available for veterinarians from our human counterparts. These systems are built for simplicity to make it easy for all levels of technology comfort, which makes this an ideal solution for veterinarians thrown into a telemedicine tailspin. Instead of booking an appointment through the telemedicine software, these platforms offer a 'virtual waiting room' that clients can access through a custom web-based URL, which means no software is needed on the client side. Providers can view who is in their virtual waiting room, then click a button to start the video or chat consultation. With one click, an integrated payment request can be submitted to the client, which pops up on their smartphone or computer prior the exam.
The pros:
Designed for simplicity
Merchant payment integration
A unique web-based URL can be embedded in all your communication platforms
The cons:
Does not communicate with practice management software (PMS)
Communication is not stored or downloadable, so you will need to document each consultation the old-fashioned way (i.e. subjective, objective, assessment and plan [SOAP])
Clients are not able to book their own appointments
Bucket #3: Plug & play telemedicine solutions built for veterinarians
Many software companies forecasted long ago telemedicine was coming and have been working for several years to perfect their technology. There is no shortage of veterinary telemedicine services on the market today. These professional platforms will do the heavy lifting on the technology side for those of you that just 'want it to work'! Some advanced features include being able to integrate with select practice management software systems to display telemedicine appointments in the calendar. A few can even offer a real-time appointment booking experience, allowing clients to easily see what slots are available and book instantly in the PMS calendar.
The pros:
Limited knowledge of technology needed
Full support and training personalized for veterinary teams
All-in-one dashboard to host your telemedicine events from booking to SOAPing, with many loading notes into patient records in the practice management software
The cons:
More expensive
Additional technology added on top of what you already have
Requires demoing and researching to find a company that meets your needs
Don't overthink deciding how you provide telemedicine to your clients and patients. It's a bit like choosing carpet—there are so many options available you can easily develop 'analysis paralysis,' so pick one and go for it! The good news is you'll learn something and if you end up wanting to change later, it's just software.
Stacee Santi, DVM, is CEO and founder of Vet2Pet, which develops custom apps for the veterinary industry.