Veterinary managers receive credential program scholarship
by Veterinary Practice News Editors | August 16, 2017 10:00 am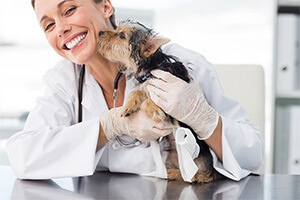 [1]Veterinary Study Groups Inc.[2] (VMG), Zoetis[3], and the Veterinary Hospital Managers Association[4] (VHMA) have collaborated to create a scholarship program that provides veterinary professionals with an opportunity to attain the highest level of certification a veterinary manager can achieve, the Certified Veterinary Practice Management[5] (CVPM) credential. The CVPM, which requires applicants to pass a written exam that assesses both experience and knowledge, is offered through VHMA.
The VMG-CVPM scholarship is awarded to managers employed by veterinary hospitals belonging to Veterinary Management Groups (VMG) whose professionalism, expertise, and commitment will be enhanced with CVPM certification. The scholarship award includes the CVPM exam fee, a complimentary copy of the CVPM Preparation Workbook, $1,000 cash toward the purchase of publications on the CVPM recommended reading list, and complimentary VHMA membership for 2017.
The 2017 VMG-CVPM scholarship recipients:
Dena Chiddister, a practice manager with Dundee Animal Hospital in Dundee, Ill., since 2001, is responsible for a staff of 75 across three AAHA accredited locations, including a 24-hour emergency facility at the Dundee hospital.
Dawn Ellis, LVT, who began working with Tampa Veterinary Hospital in Florida in 2011, is employed there as a hospital manager.
Melissa Gibson, who has 19 years of experience, is a hospital administrator with Orchid Springs Animal Hospital in Winter Haven, Fla.
Rachel Ray is director of marketing for Caring Hands Animal Hospital in Centreville, Va., which has eight hospital locations in Northern Virginia and Maryland.
Michelle Wilcox, RVT, is chief personnel officer at University Veterinary Hospital in Shreveport, La.
Endnotes:
[Image]: https://veterinarypracticenews.com/wp-content/uploads/2017/08/VMGCBPhoto_VetPuppy_8F30A5682F1361.jpg
Veterinary Study Groups Inc.: http://www.veterinarystudygroups.com/
Zoetis: http://Zoetis.com
Veterinary Hospital Managers Association: http://www.vhma.org/
Certified Veterinary Practice Management: http://www.vhma.org/?page=cvpmcertificationv2
Source URL: https://www.veterinarypracticenews.ca/veterinary-managers-receive-credential-program-scholarship/
---