Veterinary health, wellness prioritized by Ontario regulator
by samantha_ashenhurst | February 2, 2022 4:40 pm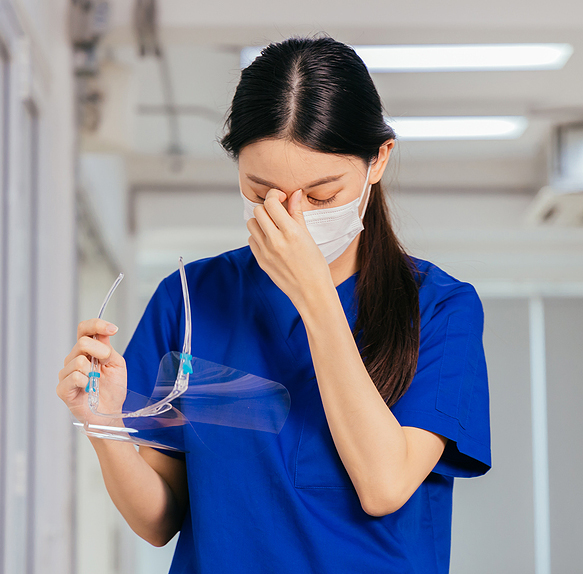 [1]Ensuring Ontario veterinary professionals have sufficient access to mental health and wellness services is top of mind for the province's regulating body.
The Council of the College of Veterinarians of Ontario (CVO) has announced its commitment to raising awareness of the importance of mental health within the industry.
Specifically, the council approved recommendations put forth by CVO's Quality Assurance Committee, which will enhance access to wellness-related development programs, as well as improve collaboration with the college's partners to promote an integrated approach to health for veterinary professionals.
"Our council is committed to supporting the wellness of the profession," says CVO's president, Lorie Gold, DVM. "We have been attentive to the mental health of veterinarians for several years, but it's important for council's action in this area to be consistent with our role as the regulator."
"We look forward to developing initiatives which add to the college's current resources to improve the well-being of the profession," she adds.
CVO is currently partnered with Homewood Health to help veterinarians access services supporting their health, well-being, and resilience. Further, recognizing the emotional toll that accompany its investigations and hearings processes, the council has embraced a 'just culture' approach, which acknowledges human error and focuses, instead, on reckless behaviour.
"The wellness of our profession is critical and one that has been impacted by the strain of the COVID pandemic and shortage of veterinary professionals across the province," Dr. Gold says. "This situation is not unique to Ontario, as veterinary regulators around the world are engaged in discussions concerning wellness."
CVO's governing council comprises 13 elected veterinarians and five public members, appointed by the provincial government. Supporting the work of council are six statutory committees, with membership comprising veterinarians and public members. The college licenses approximately 5200 veterinarians and accredits more than 2300 facilities in Ontario.
Endnotes:
[Image]: https://www.veterinarypracticenews.com/wp-content/uploads/2022/02/SA_CVO.jpg
Source URL: https://www.veterinarypracticenews.ca/veterinary-health-wellness-prioritized-by-ontario-regulator/
---