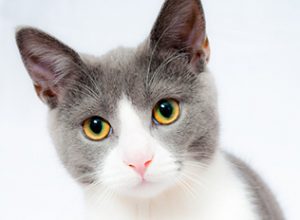 Banfield Pet Hospital and the North American Veterinary Community (NAVC) have published the second annual Veterinary Emerging Topics (VET) Report. This year's report focuses on feline antimicrobial usage and the mounting public health issue of antimicrobial resistance (AMR), expanding the 2017 conversation that discussed canine patients.
"Our second annual VET Report enables Banfield to continue its commitment to advancing pet health," said Daniel Aja, DVM, chief medical officer, Banfield Pet Hospital. " … Our … goal is to give veterinarians around the world information they need to provide the best care possible to feline patients, while also educating pet owners and the general public on the issue of AMR in companion animals."
A lack of awareness around existing guidelines for antimicrobial usage in veterinary medicine has contributed to discordance between usage patterns and ideal treatments, according to the report. The 2018 publication highlights these guidelines and places a special focus on prescription patterns in common feline infections, considering the unique challenges cat owners face treating their feline companions, such as hiding behavior and defense mechanisms, the report stated.
Research examined the treatment of upper respiratory infections and urinary tract infections in feline patients. Key findings include:
40 percent of cats received antimicrobial medications for a presumptive UTI with no urinalysis or with negative results
11 percent of feline patients received further culture and susceptibility testing to confirm the diagnosis after a positive urinalysis
Two primary drivers for administering antimicrobials instead of additional testing or other forms of treatment were concerns about cat and owner compliance
Opportunities exist to achieve improved adherence to existing antimicrobial usage guidelines through increased veterinarian focus on patient diagnostic testing, client education and support, and improving the ease of medication administration
For more information or to download the full report, visit vetfolio.com/vetreport.