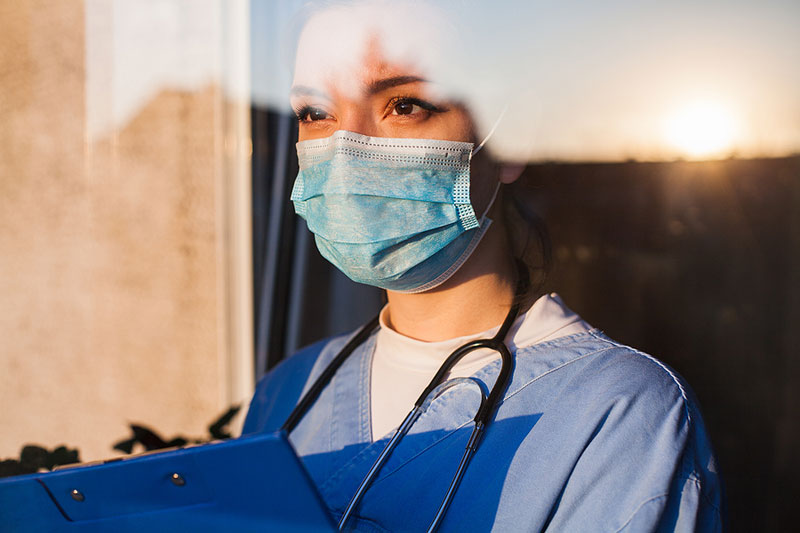 While stress and burnout continue to plague those working in Canada's veterinary industry, clinics may, hopefully, soon see increased patience and understanding from clients.
A recent article published by CBC News draws attention to the growing crisis surrounding the mental health and well-being of veterinary professionals in the Great White North.
Specifically, the publication spoke to several B.C.-based veterinarians about the myriad of factors impacting Canada's veterinary professionals, including impatient clients, staff shortages, and heavy student debt loads.
Karissa Mitchell, DVM, says mounting pressures and 12-hour workdays led her to quit her full-time veterinary job in April 2021. She now fills in at different clinics to better control her workload.
"I was not able to be the veterinarian I wanted to be, and I did burn out," Dr. Mitchell tells CBC. "It was just really frustrating to realize I couldn't do it anymore."
There are several factors contributing to the country's veterinary shortage.
Notably, the way Canada trains veterinarians is different from any other profession, CBC reports. There are five colleges across the country, and students can only attend the program in the region where they live. Provincial governments fund seats at the relevant institution, but the number of graduates does not always line up with the size of the population.
"Excluding international students, who may or may not stay in Canada, around 380 veterinarians graduate in Canada every year" CBC reports. "That rate barely keeps up with anticipated retirements, not to mention growing demand."
The Ontario Veterinary College (OVC) estimates approximately two in five Canadian veterinarians have experienced burnout during their career. Additionally, one in five have experienced mental illness or suicidal ideation.
For more, see, "Canada's veterinarians are not OK — overwork, pet owners, debt load leading to burnout," published by CBC News.