Follow Veterinary Practice News on Twitter at @vetpetnews.
Being from Alaska is one thing, but traveling with sled dogs1,000 miles through the state's interior is quite another. But veterinarian Paula Gibson did just that — not once, but twice.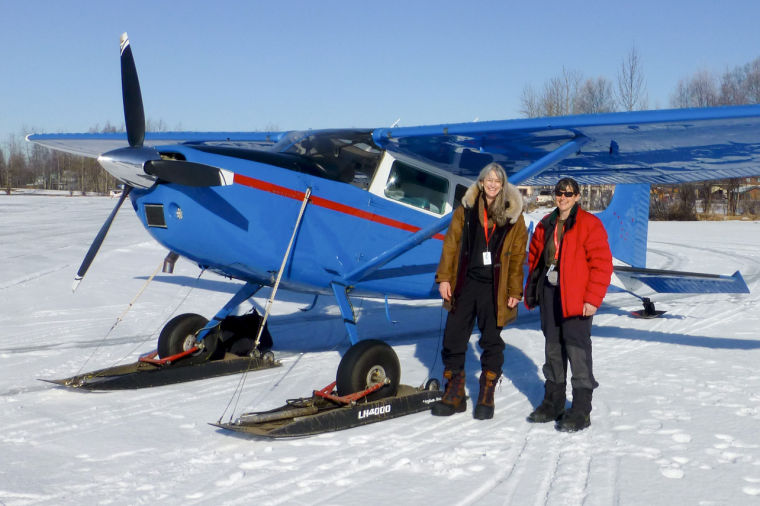 Photo courtesy Jesika Reimer, News-Press
The Iditarod Trail Sled Dog Race travels between Nome and Anchorage every March to commemorate the importance of sled dogs and the Iditarod Trail in Alaska. The first race took place in 1973 and has grown increasingly popular since then. Winning dog teams and their mushers even reach celebrity status.
Gibson has followed the race since childhood, and when she learned she could volunteer as a vet in the event, she applied. Her acceptance led to extensive studying of the conditions and issues sled dogs encounter; however, that did not prepare her for the actual experience. "The first year I went, it was overwhelming. I was baffled by the whole experience," she said, according Missouri's St. Joseph News-Press.
As a veterinarian in Missouri and Kansas, Gibson sees mostly sedentary dogs. The Alaskan Huskies that pull the sleds are bred for athleticism and the Alaskan environment. They can run as much as 100 miles per day. These dogs might be physically prepared for the race, but as a volunteer veterinarian, Gibson was expected to endure the environmental conditions while carrying all her supplies to various checkpoints to examine the dogs' health, sometimes in the dead of night with only a headlamp for light.
Despite the discomforts, Gibson focused on the positive. She was able to see Alaska in a whole new way and the adventure was a learning experience.
"I didn't know about all the volunteers that make (the Iditarod) happen," Gibson said during a talk at Missouri Western State University, according to News-Press. "I didn't know the dogs wear boots. I didn't know that at every check point, the musher takes care of his or her dogs before they take care of themselves."
The positives clearly outweigh the negatives for Gibson, who plans on volunteering every year she can.
Previous: Texas Animal Clinic Under Investigation
Want more Veterinary Practice News? Go here.