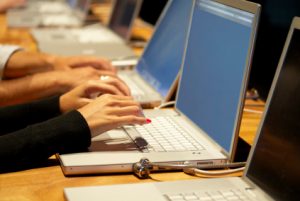 The Veterinary Emergency & Specialty Practice Assn. will be holding  a session titled "Maintaining Growth in Emergency Practice"  at 8 p.m. EDT May 7 in the VetMedTeam chat room.
Jon Geller, DVM, of Fort Collins Veterinary Emergency Hospital in Fort Collins, Colo., will host the chat.
Topics will include growth curves in the emergency practice; maintaining growth; how operating costs affect net profits; and local, regional and national economic trends.
VESPA will also be holding "Understanding Your Financial Statements, The Lab Report for Your Practice"  at 8 p.m. EDT June 4 in the VetMedTeam chat room.
Elise Lacher of Lacher, McDonald & Co. CPA in Seminole, Fla., will host the chat. The CPA and consulting firm specializes in working with veterinarians on financial issues that affect their practices.
Topics will include presenting financial statements in a manner that helps manage a practice and how reading and understanding a correctly prepared financial statement can help one allocate resources in the most appropriate places.
Previous registration with VetMedTeam is required for participation. Membership is free.
Click here for details or email vespa_home@sbcglobal.net.