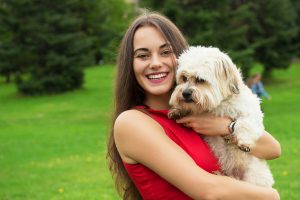 More than half of pet owners in Canada and the United States are willing to purchase insurance for their animals regardless of their income.
A new survey commissioned by Trupanion found 58 per cent of those with medical insurance for their pets earn less than $50,000 per year.
According to Steve Weinrauch, BVMS, MRCVS, chief product officer for Trupanion, of all the locations where he practiced, the hospitals located in the area with the lowest average incomes had the highest percentage of owners with medical insurance for their pets.
"Insured pet owners understand the value," Dr. Weinrauch said.
"What happens when a pet owner is facing an unexpected veterinary bill? Those with less disposable income, who might live paycheck to paycheck, understand they need to be covered for the unexpected."
Trupanion says when owners at every income level provide medical insurance for their pets, the cost-of-care factor is removed, enabling veterinary health-care teams to make the best medical decisions for pets.