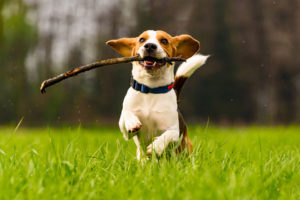 British Columbia and Alberta are the two provinces with the most pet insurance claims for cannabidiol (CBD).
This is according to Trupanion, which says it has seen a 300 per cent increase in Canada and the United States in submitted claims relating to CBD products over the past six years.
Not only that, but the company says it anticipates another increase in claims for CBD and hemp products in Canada now that recreational cannabis is legal across the country.
Based on Trupanion's data, the states with the most claims for CBD are:
1) Washington
2) New Jersey
3) Florida
4) New York
There is an abundance of anecdotal evidence supporting the benefits of CBD and hemp products to pets, but little formal research.
Tetrahydrocannabinol (THC) is toxic to pets, causing balance problems, irregular heartbeat, incontinence, or worse. Inhalation by second-hand smoke can be dangerous too, as well as edible forms of THC.
The top conditions pet owners use CBD or hemp for their pets are seizures, musculoskeletal issues, such as arthritis and hip dysplasia, cancer, and behavioural issues, like anxiety.