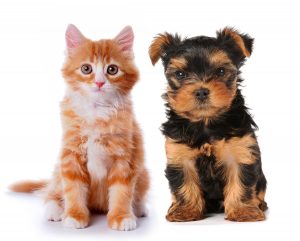 Pet owners will now be able to insure their pets from birth.
Pet insurer Trupanion is removing age restrictions from its policies, a change the company says is a result of its promise to deliver life long support to animals and pet owners.
"By allowing baby pets to have coverage from day one, we are delivering on Trupanion's promise to provide high-quality, life long coverage for cats and dogs," says Steve Weinrauch, BVMS, MRCVS, chief product officer at Trupanion.
"Pet owners will no longer need to worry about the possibility of a condition arising before coverage begins, marking the first step toward eliminating pre-existing conditions from the vocabulary of the next generation of Trupanion members."
Trupanion's expanded age bracket now enables pet owners to enrol cats and dogs from birth to seven weeks old throughout the United States and Canada.
In addition to reducing the possibility of pre-existing conditions, Trupanion is encouraging members to enrol pets as puppies and kittens so they remain in that pricing category for their lifetime.