Toronto readies for WSAVA/CVMA Congress
by samantha_ashenhurst | July 11, 2019 2:40 pm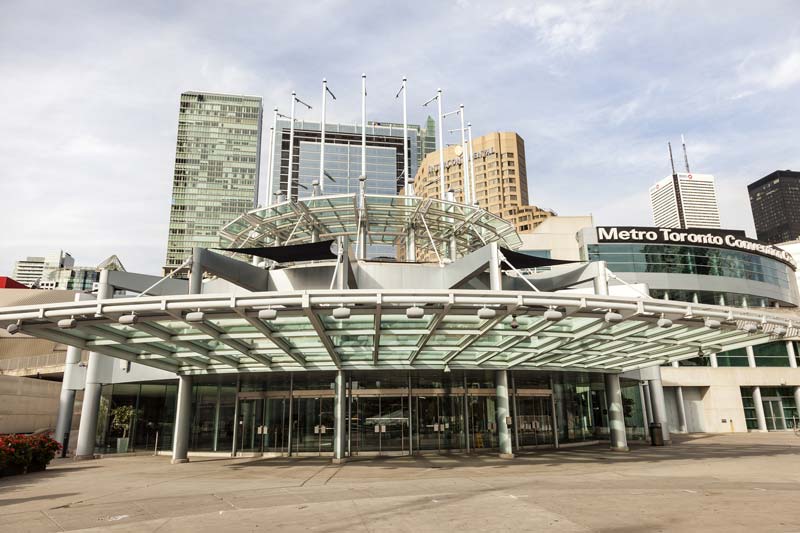 [1]Veterinary professionals from around the globe are gearing up for the upcoming World Small Animal Veterinary Association[2] (WSAVA) Congress in Toronto.
Held in conjunction with the Canadian Veterinary Medical Association[3] (CVMA), the conference takes place July 16 to 19 at the Metro Toronto Convention Centre and offers multi-species continuing education (CE) sessions, delivered by more than 100 national and international speakers. Veterinary Practice News Canada is a media sponsor of the event.
CVMA events
Opening day activities include the CVMA Global Summit, an annual forum wherein Canadian and international veterinary leaders address key issues in animal medicine. This year's summit, 'The Gold Standard of Animal Welfare–Positive and Negative Impact on Animals and Veterinarians,' will feature sessions from Susan Hazel, B.Sc., PhD; David Fraser, PhD; and Heather J. Bacon, B.Sc., BVSc, CertZooMed, MRCVS. (For more, click here[4].)
Also on the agenda is the CVMA National Issues Forum, in which association members express their views on a topic of national interest within the veterinary community. Dr. Bacon will be speaking at this event as well, along with Jan Robinson, registrar and CEO of the College of Veterinarians of Ontario (CVO), and Lori M. Teller, DVM, DABVP (canine/feline), CVJ. (For more, click here[5].)
WSAVA's PWG discussions
Congress also will include a panel session discussing the implications of research undertaken by WSAVA's Professional Wellness Group[6] (PWG). Hosted by PWG committee co-chair Nienke Endenburg, PhD, 'Shaping the Future: Wellness in the Veterinary Profession,' takes place July 17 and features an international panel of industry experts, including:
Marie Holowaychuk, DVM, DACVECC, a Canadian board-certified small-animal emergency and critical care specialist;
Jen Brandt, PhD, director of member well-being and diversity initiatives with the American Veterinary Medical Association (AVMA);
Derick Chibeu, BVM, co-chair of the PWG and honorary secretary of the Kenya Small and Companion Animal Veterinary Association (KESCAVA);
Vicki Lim, a New Zealand-based veterinarian and founder of the Riptide Project; and
Elwin van Oldenborgh, president-elect of the International Veterinary Students' Association (IVSA).
"Veterinarians care for our animal companions, but the question is: who is caring for them?" Dr. Endenburg says. "As a global community, we wanted to gain a clear understanding of the challenges to their well-being faced by our members around the world and to find out both what they have in common and where their experience differs.
"The results of our research provide a unique global view of this important issue and we look forward to discussing these with our expert colleagues and exploring practical solutions that respect the regional, economic, and cultural differences of our membership. It will be an important first step toward bringing about positive change and enhancing the well-being of veterinarians globally."
Zoetis presentations
On July 17, Zoetis offers a series of presentations by speakers Duncan Lascelles, BSc, BVSC, PhD, MRCVS, CertVA, DSAS(ST), Diplomate ECVS, and Margaret E. Gruen, DVM, MVPH, DACVB. Specifically, Dr. Lascelles will highlight a new approach that targets nerve growth factor (NGF) in the pain pathway to enable long-lasting OA pain relief.
"Anti-NGF therapy will undoubtedly play a large role in OA pain management, and it's important for us to share insights with the veterinary community, especially when dogs and cats cannot speak for themselves," says Joyce Login, DVM, of Zoetis. "Our data builds on more than 30 years of research and commitment to companion animal pain management. We look forward to presenting at the 2019 WSAVA conference and afterward making materials available through our new interactive website."
Continuing education
Congress attendees also will have access to more than 360 CE sessions on topics such as companion animal, dentistry, dermatology, exotics, reproduction, behaviour, integrative medicine, cytology, ophthalmology, accessible veterinary care, and social media. (For a complete schedule, click here[7].)
Drop by Veterinary Practice News Canada's booth (#72) to pick up a copy of the latest issue or to sign up for a free subscription.
Endnotes:
[Image]: https://www.veterinarypracticenews.com/wp-content/uploads/2019/07/SA_WSAVA_VPC.jpg
World Small Animal Veterinary Association: https://www.wsava.org/
Canadian Veterinary Medical Association: https://www.canadianveterinarians.net/
here: https://www.canadianveterinarians.net/science-knowledge/cvma-summit
here: https://www.canadianveterinarians.net/science-knowledge/cvma-national-issues-forum
Professional Wellness Group: https://www.wsava.org/Committees/Professional-Wellness-Group
here: https://cslide.ctimeetingtech.com/wsava19/attendee/confcal/session/calendar
Source URL: https://www.veterinarypracticenews.ca/toronto-readies-for-wsava-cvma-congress/
---