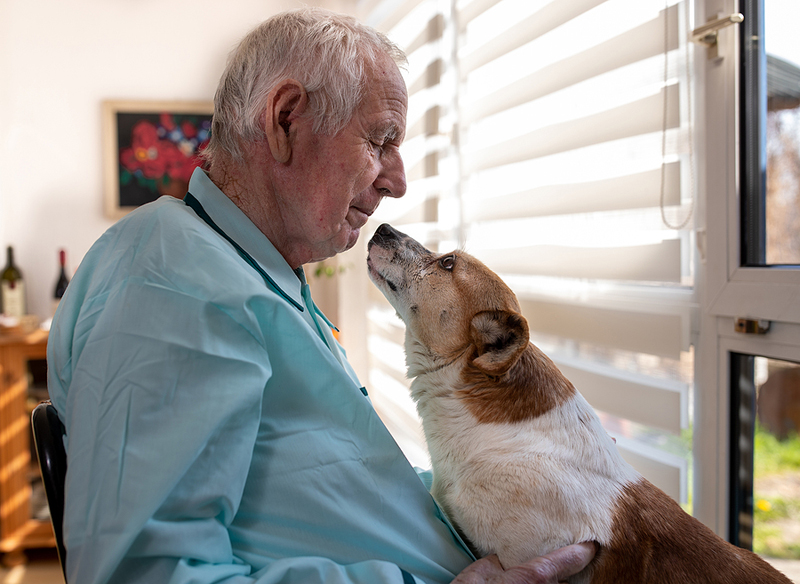 Human-animal bond advocates looking to increase the safe, ethical, and effective use of therapy pets through animal-assisted intervention (AAI) may benefit from a newly introduced certification.
The Association of Animal-Assisted Intervention Professionals (AAAIP) has introduced the Animal-Assisted Intervention Specialist Certification (C-AAIS). The new credential is designed to distinguish an individual as someone who is qualified to integrate therapy animals into practice.
The certification provides a foundational understanding of the many aspects of successful AAI, AAAIP reports, and can help social workers, school counsellors, mental health advocates, and others who partner with animals in vocational practice demonstrate their credibility to clients, employers, and key stakeholders.
"The Animal-Assisted Intervention Specialist Certification is the first of its kind in the field," says AAAIP's executive director, Taylor Chastain Griffin, PhD. "This certification helps to professionalize and standardize AAI as a complementary treatment modality and positions the certificant as a leader in the field and an advocate for those they partner with and those they serve."
Founded by therapy animal organization Pet Partners, AAAIP is a community of professionals aimed at advancing the field of AAI.
For more, click here.