The ripple effect of heartworm disease on your mental health
by samantha_ashenhurst | July 19, 2021 2:53 pm
By Boehringer Ingelheim[1]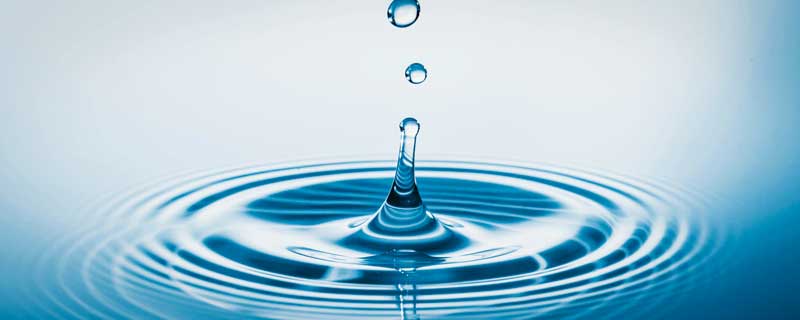 [2]As a veterinarian, you feel every emotional ripple of heartworm disease. The pain and suffering of your canine patient. The anguish and concern of your client. And of course, the responsibility and emotional drain as you treat the disease. In some cases, heartworm disease can be deadly, but in all cases the stress and emotional toll is a constant weight. Never forget, you are their best option. Always remember, the work you do is amazing. And be reminded, you are the reason the relationship between your client and their dog may continue to grow for years to come. Heartworm disease affects many—both two-and-four-legged—but as a vet, you feel every single ripple on a very personal level.
Ripple one: The dog
The American Heartworm Society estimates more than 1 million canines are infected with heartworm disease.1
Of course, prevention is always the best option, but when a diagnosis has been confirmed you immediately feel deeply for the dog. You know the months of recovery that lie ahead. You understand how hard it is on the dog to stay calm and be kenneled for six-eight weeks.2 And you recognize they may never truly return to full health as their lungs will likely suffer some level of damage for the rest of their lives. You were an animal lover long before you were a vet, so seeing a dog go through this experience and knowing it could die can be extremely hard to bear.
For the dogs that have owners who choose to fight this disease, you know there's hope because you have the opportunity to limit lung damage. Melarsomine dihydrochloride, is the only AHS-recommended treatment for canine heartworm disease.3 This treatment was pioneered by Boehringer Ingelheim over 25 years ago with IMMITICIDE® (melarsomine dihydrochloride). With over 4 million doses administered, it's the heartworm disease solution vets know and trust.
Ripple two: The owner
The emotional cost of heartworm disease is much higher than the financial cost.
While the cost of treatment will probably put a strain your clients, the discovery that their dogs have a potentially fatal disease will be even more stressful. It's always challenging to share the bad news while trying to control your own emotions. As hard as it may be, you understand your role— to be strong and clearly communicate the right course of action.
If a client chooses not to pursue treatment, the outcome is sad and certain, there will be more extensive damage to the lungs. But for clients who decide to fight the disease and limit their dogs' exercise during treatment, the prognosis can be much brighter. The future is always filled with uncertainty, but a combination of hope, love, cage rest, and skillfully administered treatment is the best path to recovery. Under your stewardship, your client and canine patient will find their greatest chance of rehabilitation.
Ripple three: You
Nearly 1 in 10 veterinarians in the U.S. may experience serious psychological distress.4
Empathy is one of the greatest traits you can have as a vet. It may even be the reason why you do what you do. This emotional investment, this drive, and passion for all things furry offers a sense of purpose and defines you as a person as well as a practitioner. Sometimes the extreme highs you feel are counterbalanced with deep lows. You are the one who gives the heartworm disease diagnosis. You are the one who prepares owner and dog for treatment and recovery. And you are the one who administers the uncomfortable series of injections. And while most who visit your clinic only experience this emotionally exhausting process once in their lifetime, you may experience it weekly, even daily.
Compassion fatigue can hit vets hard. The dogs have their owners. The owners have you. But where can you turn when you need emotional help and support? The following organizations and resources will always be there for you, offering a broad range of support no matter what you are going through.
American Veterinary Medical Association (AVMA.org[3]). Explore online Well-being & Peer Assistance resources and the AVMA Veterinary Wellness and Well-being LinkedIn Community Page.
National Association of Veterinary Technicians in America (NAVTA.net[4]). Find online resources for physical, mental, and professional well-being.
Not One More Vet (NOMV.org[5]). Join a private Facebook group and get access to the Bad Day Phone List to locate experts ready to help.
VetFolio (from Boehringer Ingelheim). Take courses on personal wellness, including new content.
Wellness Experts. Host a speaker, either in-clinic or virtually, to discuss strategies for clinic health and well-being. Contact your local Boehringer Ingelheim Animal Health Territory Manager to learn more.
National Suicide Prevention Lifeline. Call 1-800-273-8255 or securely chat online at SuicidePreventionLifeline.org.
Together we are more than medicine
Boehringer Ingelheim, the maker of IMMITICIDE (melarsomine dihydrochloride), is here for you. We applaud your choice to fight for every canine patient with your heart and your head. We're proud to stand behind you as you stand up to heartworm disease and the mental health challenges that come with treating it. And we're proud to be the pioneers of Melarsomine dihydrochloride—the heartworm disease treatment that has helped millions of vets, clients, and dogs over the last 25 years plus.
IMPORTANT SAFETY INFORMATION: IMMITICIDE should not be used in dogs with very severe (Class 4) heartworm disease. IMMITICIDE should be administered by deep intramuscular injection in the lumbar (epaxial) muscles (L3–L5) only. Do not use in any other muscle group. Do not use intravenously. Care should be taken to avoid superficial injection or leakage. Serious adverse reactions may occur in any dog with heartworm disease due to the killing of heartworms in the pulmonary arteries. Reactions may include thromboembolism, dyspnea, coughing, depression, right side heart failure and death. Dogs should be cage rested following treatment due to possible thromboembolic disease. Post-injection site reactions (e.g., pain, swelling) were the most commonly reported adverse events. See full Prescribing Information for dosing and administration directions prior to each use of IMMITICIDE.
References
1 American Veterinarian. The Educated Client: Understanding and Preventing Heartworm Disease. American Veterinarian website. https://www.americanveterinarian.com/news/
the­educated-client-understanding-and-preventing-heartworm-disease. Published April 18, 2018. Accessed May 17, 2021.
2 Current Canine Guidelines for the Prevention, Diagnosis, and Management of Heartworm (Dirofilaria immitis) Infections in Dogs. American Heartworm Society. https://d3ft8sckhnqim2.cloudfront.net/images/pdf/AHS Canine Guidelines 11 13 20.pdf?160 5556516. Accessed May 12, 2021.
3 Highlights of the Current Canine Guidelines for the Prevention, Diagnosis, and Management of Heartworm (Dirofilaria immitis) Infection in Dogs. American Heartworm Society. https://d3ft8sckhnqim2.cloudfront.net/images/pdf/2020 AHS Canine Guidelines Summary 1 12.pdf?1605556516. Accessed May 9, 2021.
4 Dale S. Is veterinary medicine a depressing profession? Veterinary Practice News. https://www.veterinarypracticenews.com/is-veterinary-medicine-a-depressing-profession/. Published December 14, 2016. Accessed May 12, 2021
IMMITICIDE® is a registered trademark of the Boehringer Ingelheim Group. All other trademarks are the property of their respective owners ©2021 Boehringer Ingelheim Animal Health USA Inc., Duluth, GA. All rights reserved. US-PET-0477-2021
Endnotes:
Boehringer Ingelheim: https://www.boehringer-ingelheim.com/
[Image]: https://www.veterinarypracticenews.com/wp-content/uploads/2021/07/bigstock-Water-drop-falling-and-drips-o-410711299.jpg
AVMA.org: http://AVMA.org
NAVTA.net: http://NAVTA.net
NOMV.org: http://NOMV.org
Source URL: https://www.veterinarypracticenews.ca/the-ripple-effect-of-heartworm-disease-on-your-mental-health/
---