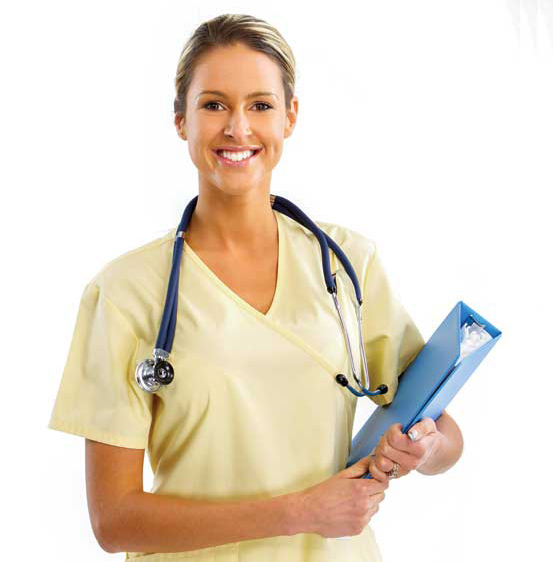 Overflowing summer appointments have you working through lunch… again. You go home exhausted and order your third pizza this week because you're too tired to cook. Sound familiar?
Try these productivity-boosters, which are backed by science. You'll be surprised at how easy it is to get more done today. Let's get started:
1) Set alerts in your schedule. Every day, receptionists manage the schedule for doctor and nurse appointments, so why not use the same tool to master their own daily tasks? Add a receptionist column in your appointment schedule to efficiently organize daily administrative tasks. If you need to check the clinic's email three times a day, set task times for 8 a.m., 1 p.m., and 4 p.m., for example. Use alerts to prompt you at the designated time.
The first and last two hours you're open are the busiest times for most hospitals, so reserve callbacks and confirmations for mid-day. Make calls between 1 p.m. and 2 p.m. (after teammates have finished lunchbreaks) and before busy afternoon appointments. Work as a team to plan the list of tasks and times.
2) Turn time-sucking calls into texts. Research shows 99 per cent of texts are opened and 95 per cent are read within three minutes.1 Use texting tools in your practice-management software or from third-party providers to confirm appointments, update clients with surgical patients, prompt prescription refills, send dosing reminders, encourage clients to schedule exams for overdue pets, and more. For some how-to tips, read my Veterinary Practice News article on "13 ways to text your veterinary clients" at bit.ly/2ZT8FZ5.
3) Stop the exam room scavenger hunt. Where's the otoscope or thermometer? Create a checklist of exam room supplies. Use a label maker to designate where items go inside drawers and cabinets. Every exam room should be stocked identically. At the end of each day, nurses check stock and refill low supplies.
4) Eliminate the 'find the doctor' game. Install peepholes in exam doors so staff can glance in without interrupting an appointment or walking in at inappropriate times, such as a pet being euthanized. Place peepholes at a comfortable viewing height. I'm five feet, two inches tall and could not look through a peephole installed for a doctor who is six feet, two inches tall.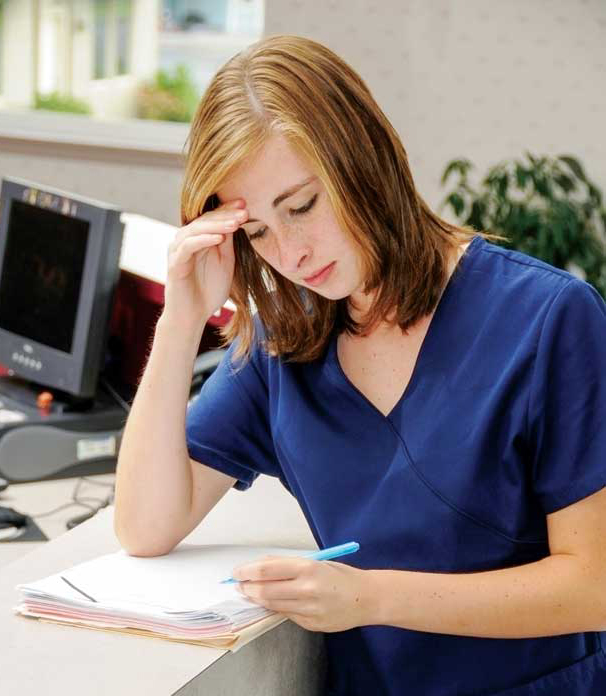 5) Stay home. Practice managers get bombarded with interruptions. While you need to respond to employee, vendor, and client requests, you may feel you didn't accomplish anything at the end of the day.
When managers have big tasks to complete (e.g. preparing monthly financial reports, creating the hospital's marketing plan, or writing employee reviews), stay home. The best way to get work done is to avoid going to work. Try working from home one morning or day a week. A survey of remote workers found 91 per cent say they're more productive working from home.2 Pour a cup of coffee, turn on your laptop, keep your cellphone nearby, and start a productive work session.
6) Auto-pay it. The practice manager has recurring bills to pay (e.g. electrical, telephone). Set up automatic payments to save the cost of a cheque, stamp, and your time. Service providers will email alerts when statements are ready for viewing and will confirm your auto-pay status. You'll prevent missed or late payments, which could impact your business credit rating. Put automatic payments on a rewards credit card, earning you points toward that beach vacation or veterinary conference. Review services on automatic payments when you reconcile your monthly credit card statement.
7) Reduce distractions with background noise. Clients in your lobby, co-workers' conversations, ringing phones, chirping lab equipment, and barking dogs can disrupt your concentration. Researchers at Yamaguchi University in Japan discovered having background noise contributes to productivity.3 Music without lyrics or natural sounds can be relaxing in stressful workplaces. I subscribe to focusatwill.com, which lets you choose various channels; set the energy level to low, medium, or high; and track your productivity.
8) Stand up. Sitting in front of a computer all day can give your client-care team neck and back aches, as well as eye strain. Worse yet, employees who sit every day have an increased risk of diabetes, heart disease, and early death.4
A stand-up desk is an adjustable platform under your computer that lets you raise it to your desired height when you stand. Standing improves mood and energy, which can boost productivity. Alternate between sitting and standing. Research suggests you should spend one hour standing for every one to two hours sitting.5 Set your standing desk at elbow height, putting you in a 90-degree position from the floor. Your computer monitor should be 20 to 28 in. from your face.
9) Get anti-fatigue mats. Studies show people who stand two or more hours per day report less discomfort and tiredness when using anti-fatigue mats.5 Identify areas where employees stand for long periods, such as surgical suites, the front desk, the lab/pharmacy, and grooming tables. Mats encourage subtle movements of leg muscles that help reduce back and leg pain.
10) Keep hydrated. You already know the health benefits of drinking more water, but did you know your water intake can make you more productive? Scientists at Weill Cornell Medical College's Brain & Mind Research Institute (BMRI) found mild dehydration (i.e. less than five per cent of your body weight) interferes with the increased blood flow needed for proper neural activity.6 If you're slightly thirsty, your productivity may be withering. Try a reusable water bottle that keeps drinks cold for hours and has a leak-proof lid so you don't spill it on your computer.
Pick your favourite productivity-boosting tricks after reading this article and reclaim control of your workday.
Wendy S. Myers, CVJ, has been training veterinary teams for more than 20 years as owner of Communication Solutions for Veterinarians in Castle Pines, Colo. She helps health-care teams improve telephone and communication skills that result in getting more pets the medical care they need. Myers shares her expertise through conferences, online courses, and monthly CE credit webinars. She is a certified veterinary journalist and author of five books. You may reach her at wmyers@csvets.com or csvets.com.
References
1 Burke K. 107 Texting Statistics That Answer All Your Questions. Text Request. Published Jan. 24, 2019. Available at: bit.ly/2kjHeF8. Accessed May 1, 2019.
2 What Leaders Need to Know About Remote Workers: Surprising Differences in Workplace Happiness and Relationships. TINYPulse. Available at: bit.ly/2yHIsQJ. Accessed May 1, 2019.
3 MacMillian A. Your Open Office Plan Really Does Make You Less Productive. Time Magazine. Published Dec. 5, 2016. Available at: bit.ly/2g2JATm. Accessed May 1, 2019.
4 Leech J. 7 Benefits of a Standing Desk. Healthline newsletter. Published June 18, 2017. Available at: bit.ly/2nuHiSK. Accessed May 1, 2019.
5 Leech J. 6 Tips to Use a Standing Desk Correctly. Healthline newsletter. Published June 18, 2017. Available at: bit.ly/2PHGbwZ. Accessed May 1, 2019.
6 Faraco G, Stella Wijasa T, Park L, Moore J, Anrather J, and Iadecola C. Water Deprivation Induces Neurovascular and Cognitive Dysfunction through Vasopressin-Induced Oxidative Stress. Journal of Cerebral Blood Flow & Metabolism. Published Feb. 12, 2014. Available at:
bit.ly/2Jb0x0n. Accessed May 1, 2019.