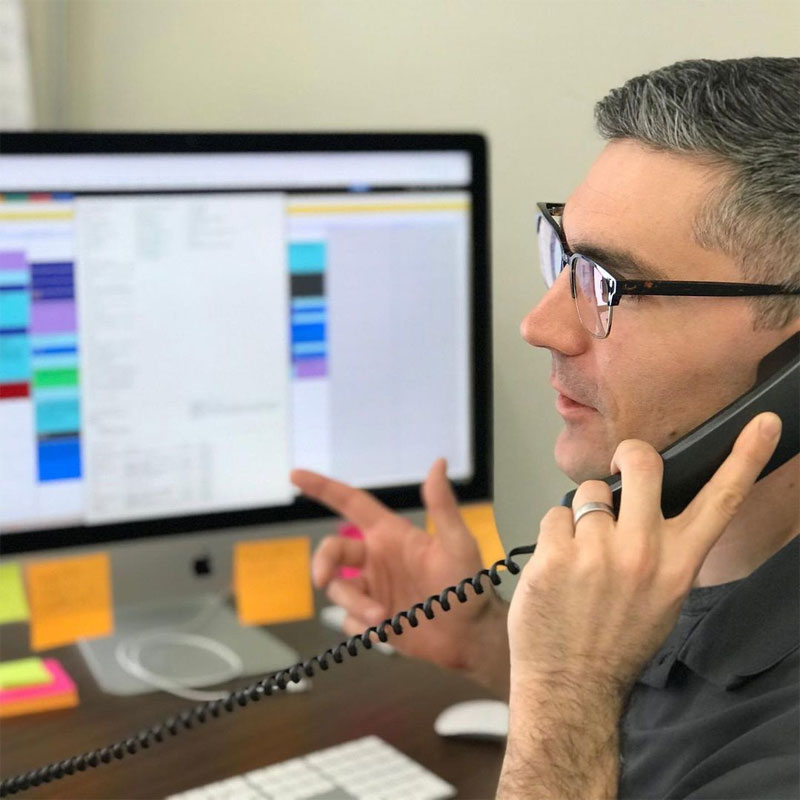 Now more than ever, veterinary professionals are being bombarded by terms like 'telemedicine,' 'telehealth,' and 'teletriage.' While these were hot topics well before COVID, the pandemic has certainly accelerated and amplified the discussion around them.
Some veterinarians tout telemedicine as the future of our industry, while others are fearful it will result in a decreased standard of care for our patients. Either way, while the practice may seem like a cutting-edge innovation, it is, in fact, not that radical. Each of us has been practicing telemedicine for years (or decades) when calling clients about lab results or to check in on a sick pet.
Still, practical challenges may arise when it comes to making this service work, and it can also be difficult to know where to begin. This article hopes to alleviate some of the confusion surrounding telemedicine and help you seamlessly implement this service into your practice.
The ABCs
Some basic definitions will help put virtual care concepts into perspective. Keep in mind, some groups have different definitions for these terms, but the most important thing to keep in mind is how each relates to the veterinary-client-patient relationship (VCPR).
Telehealth and teletriage
Compared to telemedicine, telehealth is more general. It occurs outside of the VCPR and, as a result, the practitioner is not permitted to diagnose or treat patients through a telehealth relationship alone. That said, veterinarians can still offer pet owners general advice, such as preventive care planning, behaviour and training tips, nutrition counselling, end of life/palliative care guidance, and so forth.
Teletriage is a specific subset of telehealth and is really just meant to answer one question: does the pet need to go to the emergency clinic now or can they wait to be treated by their regular veterinarian at a later date?
Telemedicine
Telemedicine simply refers to the connection of a healthcare provider to a patient when they are not in the same location. This can be done by phone, text, email, or through a video chat software. Regardless of the medium, it is still a way of practicing medicine and requires a valid VCPR. This means can be used to diagnose and treat patients, and, in some cases, prescribe medications.
Some jurisdictions (e.g. Ontario) regularly allow veterinarians to establish a VCPR through telemedicine alone, whereas others (e.g. Manitoba) require an in-person exam to establish the initial relationship. Meanwhile, some other jurisdictions (e.g. British Columbia, Alberta, and Saskatchewan) have implemented temporary changes whereby a VCPR can be established without an in-person exam during the pandemic.
It is yet to be determined how these policies will evolve in the months to come. (If you are unsure about the specific rules and regulations in your particular region, be sure to contact your provincial or territorial regulatory body.1)
Practicing
Using telemedicine as the sole means of delivering care can be useful, but, of course, it also comes with numerous limitations. Using telemedicine as an extension of in-clinic care is infinitely more powerful and flexible, and, in this author's opinion, the best way to practice. This model provides the benefits of easy and rapid access, while maintaining the in-depth care only in-person visits can provide.
While the pandemic may be winding down, it is clear telemedicine is here to stay. If you are interested in making telemedicine a bigger part of your practice, there are several key factors to consider.
Software or no?
There are an increasing number of great software tools available to help make the practice of telemedicine more efficient. While these offerings can be helpful, if introducing yet another software in your clinic feels daunting, I recommend starting small by simply using the phone.
The most important part of a telemedicine interaction is voice, not video. When booking, it is very easy to have your customer service team ask clients which phone number they would prefer to be reached at come appointment time. In cases where visuals are important (e.g. looking at discharge, masses, etc.), simply ask the client to email photos to your clinic. They likely already have the images on their phone, and most are proficient enough that they can send them to you while you are chatting.
If you're up for taking your telemedicine offerings a step further, there are a lot of free video chat tools (e.g. Google Meet, Zoom) that can be leveraged relatively easily when a client prefers a video interaction. Create a clinic account and have your customer service team schedule and email meeting links to your clients. These links can be copied and pasted directly into your booking software for easy access by you later.
Pro-tip: On a busy day in the clinic, it can be easy to forget you have a phone call scheduled when you're bouncing from surgery to the exam room and back again. I highly recommend setting an alarm a few minutes before each call as a reminder!
Budget appropriate time
In the wake of pandemic-related restrictions, increased pet ownership, and high demand, most veterinary practices are busier than ever. Trying to jam telemedicine interactions into an already hectic day is a recipe for burnout and frustration. When deployed properly, however, using telemedicine often helps lighten the load.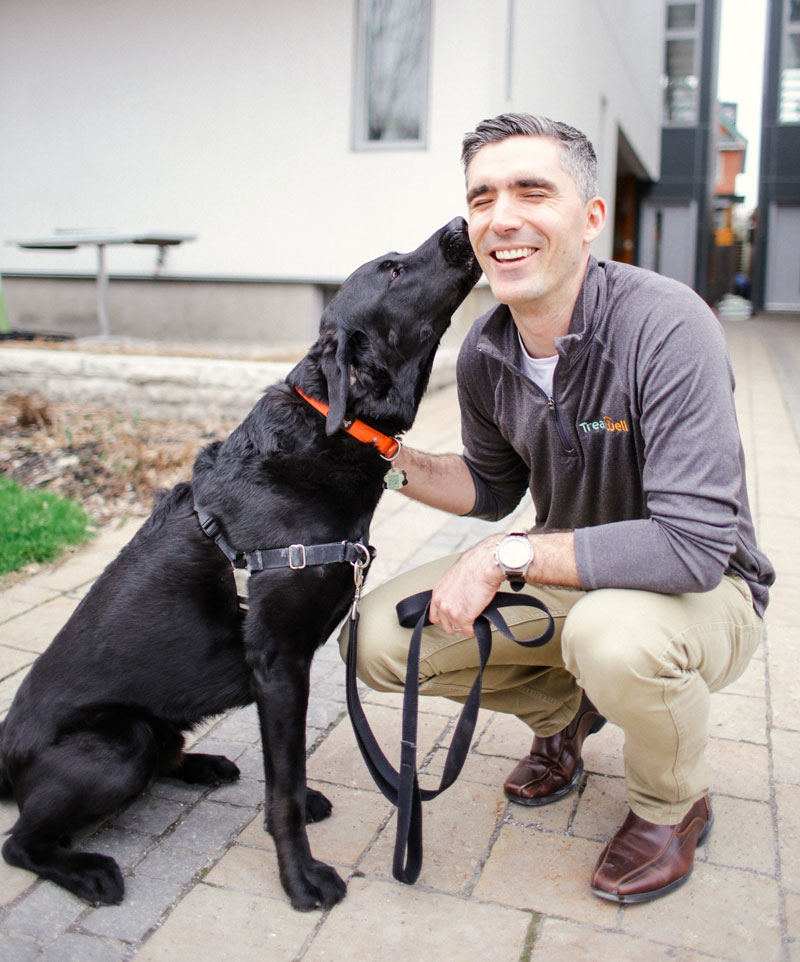 Without a doubt, you will need to create time for telemedicine by eliminating some in-person visits (or, alternatively, hiring more staff). You may be able to make up ground by scheduling multiple, shorter telemedicine calls into the space of a single in-person visit, but there will also be times where doing a telemedicine call properly will take just as long as the in-person visit. As a result, you need to bill appropriately (more on this below).
The real trick is triaging cases properly to ensure appropriate issues are booked for telemedicine. This is where ensuring your support team is able to triage effectively becomes incredibly important. In general, the sicker the pet, the less useful telemedicine will be (unless the appointment is simply to recommend the owner seek emergency treatment).
If you are worried about harming patients through the use of telemedicine because they will be missing a physical exam, don't be. Trust your professional judgement to guide you as to what your limitations should be in any given case and keep in mind everything we do revolves around informed consent. Be open and honest with your clients about your thought process, what pieces of the puzzle are missing, and what the pros and cons are of each treatment plan. Clients will thank you for this approach.
Additionally, it is worth noting in the year-and-a-half since the College of Veterinarians of Ontario (CVO) loosened telemedicine regulations at the start of the pandemic, there have been zero complaints filed regarding telemedicine cases.
The bottom line
Where all of this really comes together is payment. After all, if you are not being compensated adequately, setting aside time for this type of practice will not be sustainable.
Transitioning to a system where clients pay for telemedicine services can be a challenge, but it is possible. In some ways, this could be a silver lining of the pandemic: clients are now more willing to accept the monetization of a veterinarian's time, regardless of physical presence, in part because this has become an increasingly normal part of life across all industries.
So, how do you go about billing for telemedicine? There are different solutions based on the specifics of your practice. One option is to bill these appointments the same way you do traditional ones; however, depending on your set-up, this may involve taking credit card numbers over the phone, which is not ideal from a security point of view.
Alternatively, veterinary telemedicine software can make the process a bit easier. These platforms offer payment integrations, which allow clients to pay securely online.
Another option, which may be the best solution, is to include telemedicine calls as a benefit of a larger patient package. This is particularly seamless if you already offer wellness plans.
This approach has numerous benefits:
You don't need to worry about creating a transaction or collecting a payment for each interaction, as these appointments are already paid for as part of the package.
Clients who are reluctant to pay for an individual telemedicine call may be more likely to see it as a value-added bonus.
Given the package likely also includes in-person services, combining traditional appointments with telemedicine makes the service even more powerful.
What if clients don't want to pay for calls?
Even if you opt to charge for telemedicine interactions, there is no question you will still be making lots of 'free' phone calls.
I do not recommend charging people when calling with lab results or for a follow-up call stemming from a recent visit. In my mind, these services are part of the cost of the lab test or initial consultation. One key distinction worth noting: this type of interaction originates with you, not the client.
Calls originating from the client, however, are a little different and would be an appropriate time to introduce different payment options. Traditionally, when a client calls to discuss a new issue, most customer service representatives are trained to recommend they book an in-person consultation. This is the perfect opportunity to divert appropriate cases to a paid telemedicine appointment. Your team can even offer a choice between the telemedicine consultation, which is likely more convenient, or the in-person visit.
Ultimately, the client makes the decision, with the caveat that you may recommend an in-person visit as a follow-up to the telemedicine consultation if the case does not progress as planned. You can never go wrong if you approach telemedicine as the starting point for a new conversation.
Even still, some clients may protest. In these cases, I find email to be the best solution to address client concerns while also keeping the time commitment down for you. You and/or a team member can provide brief answers and advice to a client via email, while reminding them the best option for a more in-depth conversation is to book a consultation, either via telemedicine or in-person.
Joy and satisfaction
If you haven't already incorporated telemedicine into your practice one way or another, you ought to consider it as a way of modernizing. Not only is it advantageous from a business perspective (clinics that don't make the jump will be quickly left behind by more progressive competitors), but it can also be a very satisfying way to help your clients.
After all, our main goal as veterinarians is to help pets and owners. It is extremely fulfilling to receive genuine thanks for solving someone's problem in a way that is easy and convenient for them (and you!). Additionally, being responsive to your clients needs and wants will help foster their bond with your practice, which is great for both your business and for the long-term care of your patients.
Mike Mossop, DVM, is a graduate of Ontario Veterinary College (OVC). He is the founder and primary veterinarian at Treatwell Pet Care, which provides a unique blend of telemedicine and in-home care to pets and owners in Ottawa.
References
1 For more on veterinary bodies per province and territory in Canada, visit https://www.canadianveterinarians.net/resources/regulatory-bodies
2 Over the phone: Using telemedicine to relieve the pressure, Darren Osborne, MA, OVMA, https://online.ovma.org/images/My_Images/Using%20telemedicine%20to%20relieve%20pressure-fl.pdf
Further reading
For more information on how to get started with telemedicine in your practice, visit the Veterinary Virtual Care Association's (VVCA's) resource page at vvca.org/resources.