Telehealth app expands into Canada
by samantha_ashenhurst | March 3, 2021 5:10 pm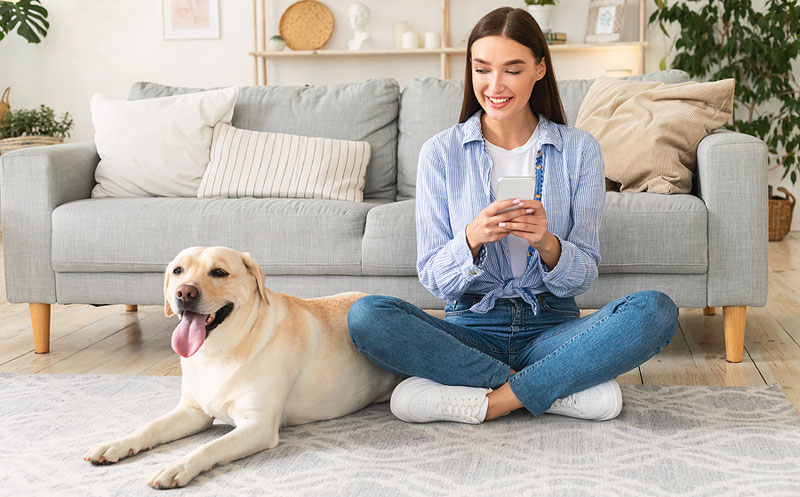 [1]Canuck veterinary practices have a new option when it comes to connected care.
Telehealth software application Airvet is now available in the Great White North. The California-based connective care company offers a web-based platform, designed to enhance client communication and simplify workflow.
"With my father being a veterinarian, I saw first-hand the challenges he was facing day-in and day-out, so we worked together to create a digital solution, which streamlines back-office tasks, while making veterinary medicine accessible for anyone with a connected device," says the company's founder and CEO, Brandon Werber.
While Airvet was developed and operational before COVID, the pandemic increased demand for telehealth options in the veterinary space, the company says.
In addition to curbside check-ins, schedule assisting, and payments, the program also helps hospitals improve surgical communications with clients by sending message and photo updates before, during, and after procedures, Airvet says.
"In the end, Airvet gives more time back to veterinarians and their teams, which means more time to focus on better care for the animals they serve, while enhancing communication between their practices and pet parents," says the company's co-founder and chief veterinary officer, Jeff Werber, DVM.
The app is used by more than 4200 veterinary practices, the company says.
Endnotes:
[Image]: https://www.veterinarypracticenews.com/wp-content/uploads/2021/03/SA_AirVet.jpg
Source URL: https://www.veterinarypracticenews.ca/telehealth-app-expands-into-canada/
---