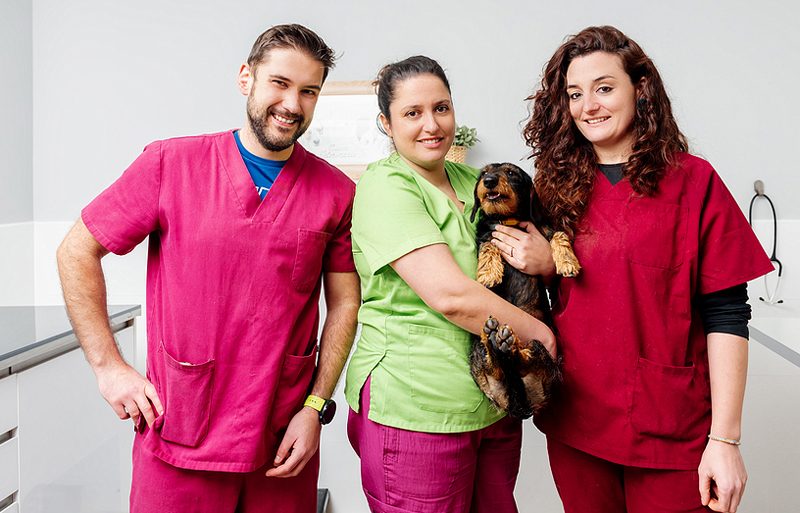 "So, what do you do?"
This seems to be a question posed regularly by clients as they seek to understand what role each member of the veterinary team plays in the care and well-being of their pet.
Indeed, a survey of more than 1000 pet owners commissioned by the North American Veterinary Community (NAVC) reveals many misconceptions about the responsibilities, education, and skills of credentialed veterinary nurses/technicians.
Notably, nearly half (47 per cent) of respondents said they did not know these professionals performed medical tasks and procedures, with most (73 per cent) understanding their role to be cleaning cages, removing animal waste, feeding, or grooming pets.
"Like their counterparts in human healthcare, credentialed veterinary nurses and technicians are highly skilled professionals, providing life-saving and life-enhancing care for pets, as well as emotional support," says NAVC board president, Harold Davis, BA, RVT, VTS (emergency and critical care) (anesthesia and analgesia).
The survey also pointed to misunderstandings of formal training, with 20 percent of respondents believing veterinary nurses/technicians have less than two years of higher education.
"The vast majority of credentialed veterinary nurses/technicians hold an associate degree in veterinary technology, with many obtaining and now seeking out their bachelor's to further their career goals," says National Association of Veterinary Technicians in America (NAVTA) president, Ashli Selke, RVT, CVT.
Once respondents were informed about the roles and responsibilities of credentialed veterinary nurses/technicians, their specialties, and the level of education and expertise required for the position, perceptions changed, NAVC reports.
Specifically, once informed, 69 per cent of those surveyed said they felt more confident and comfortable with the level of care these professionals can provide and 84 per cent reported trusting them as much as veterinarians.
"Respondents indicated they value veterinary nurses/technicians; now, it's up to us to do a better job by educating pet owners on how vital they are to the veterinary healthcare team, so their skills can be better leveraged for the benefit of animals everywhere," Davis says.
"It's important we help pet owners understand the critical role credentialed veterinary technicians have as part of the medical team and their dedication to the health and well-being of their patients," adds Carolyn Spivock, RVT, director of veterinary technician & assistant development at VCA Animal Hospitals.
"Building stronger relationships between veterinary technicians and pet owners is one meaningful way we can continue to improve care for pets and grow the support we can offer our clients," she continues.
The survey was conducted as a part of the Veterinary Nurse Empowerment Initiative, a national awareness and education campaign led by NAVC and VCA Animal Hospitals, with support from NAVTA.