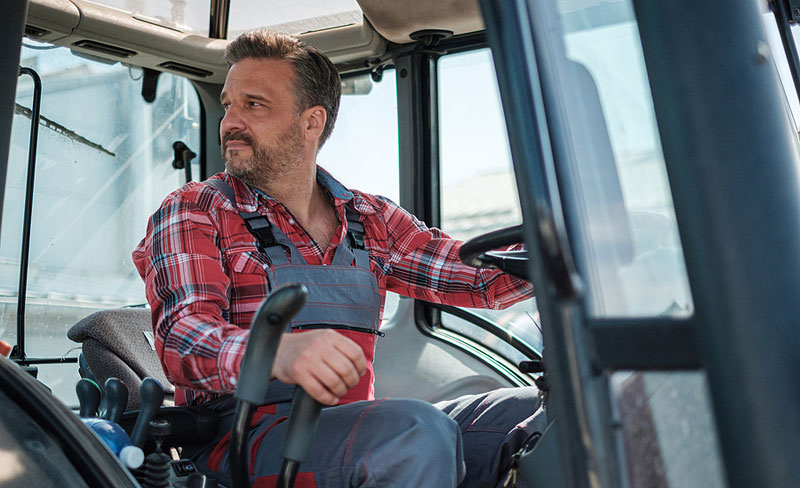 Improving the mental health of farmers in Canada's Heartland Province is the goal of a newly launched resource, developed by researchers at the Ontario Veterinary College (OVC) and the University of Guelph (U of G).
Run by the Ontario division of the Canadian Mental Health Association (CMHA Ontario), in partnership with U of G and the Ontario Federation of Agriculture (OFA), 'In the Know' is a mental health literacy program aimed at helping farmers better identify, understand, and cope with the unique mental health challenges they face in their profession.
The resource was developed by Andria Jones-Bitton, DVM, PhD, and Briana Hage, PhD, both faculty members of U of G's department of population medicine. It is based on previous research, conducted by Dr. Jones-Bitton, which revealed farmers experience higher rates of psychological distress than the general population and are less likely to seek help.
Additionally, recent research by Jones-Bitton and Dr. Hagen found a lack of accessibility to mental health services, mental health stigma in the agricultural community, and a lack of anonymity were among the main reasons farmers are not seeking the support they need.
"Farmers face a wide range of occupational stressors," Jones-Bitton says. "Some of those stressors have been around for centuries, like weather, a demanding workload, and finances. The research we've done has also shown there are newer stresses. Things like the vilification of farming and agriculture have a big impact on farmers. Intense pressure from wanting to preserve the legacy of a family farm is also a major contributor to stress."
The program is being launched in 18 agricultural areas across the province and will be delivered by mental health professionals with agricultural experience or with a co-facilitator from agriculture, U of G says. The online half-day training session offers education on topics such as stress, depression, anxiety, and substance misuse, as well as advice for how to start conversations related to mental health and well-being.
"We know this program will give the agricultural community the opportunity to discuss mental health openly and safely," says CMHA Ontario's CEO, Camille Quenneville. "We strongly believe In the Know, with its farming-specific scenarios that put mental health into perspective for agriculture workers, will resonate well with this community and improve lives as a result."
In 2019, an evaluated pilot of the program showed the course increased participants' mental health knowledge and confidence in recognizing signs, speaking about mental health, and helping others who are struggling, CMHA Ontario reports. Manitoba is currently running the program, while other provinces are also preparing to introduce it.
CMHA Ontario says it will work closely with OFA, the province's largest general farm organization, to ensure maximum outreach.
"As an organization, we are thrilled to be part of the launch of this program," says OFA president, Peggy Brekveld. "Increasing our awareness and confidence discussing mental health will contribute to resilience for farm families and rural communities across Ontario."
"The three-way partnership between CMHA Ontario, OFA, and the University of Guelph beautifully demonstrates the power of combining research, advocacy, and outreach," Jones-Bitton adds.
The training is being made available thanks, in part, to a donation of $50,000 from Trillium Mutual Insurance.
"We feel strongly about raising awareness and supporting programs geared towards mental health awareness for farmers and those serving in the agricultural communities across Ontario," says the company's president and CEO, Tracy MacDonald. "For us, [this] is a great opportunity through a terrific program to support the communities supporting us!"
For more information on In the Know, click here.