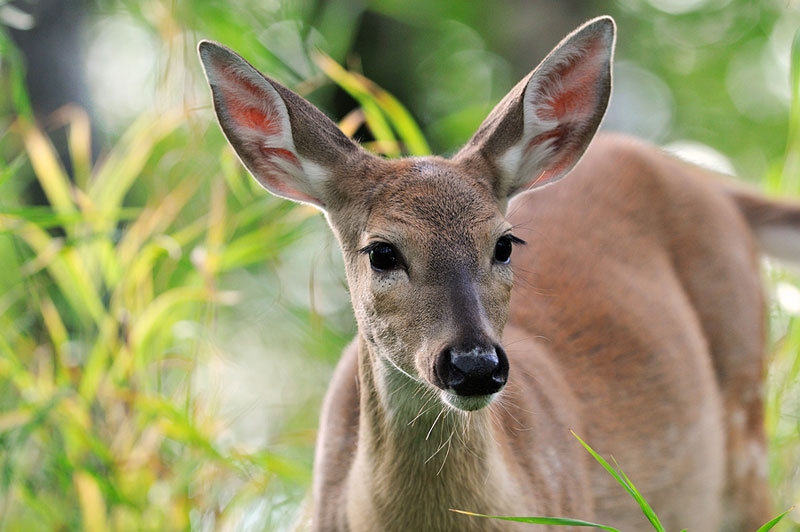 For the first time, SARS-CoV-2, the virus that causes COVID-19, has been detected in Canadian wildlife.
The National Centre for Foreign Animal Disease (CFIA) has confirmed presence of the virus in three free-ranging white-tailed deer, located in the Estrie region of Québec. The animals, which were sampled between Nov. 6 and 8 through a big game registration station, showed no clinical signs of the disease and appeared healthy, Environment and Climate Change Canada (ECCC) reports.
"While there is limited information on animals and COVID, the virus has infected multiple species of animals globally, including farmed mink, companion animals (e.g. cats, dogs, ferrets), and zoo animals (e.g. tigers, lions, gorillas, cougars, otters, and others)," ECCC said in a statement. "Recent reports in the United States have revealed evidence of spillover of SARS-CoV-2 from humans to wild white-tailed deer, with subsequent spread of the virus among deer. There has been no known transmission of SARS-CoV-2 from deer to humans at this time."
Several Canadian groups—including ECCC, the Canadian Food Inspection Agency (CFIA), the Public Health Agency of Canada, Parks Canada, Canadian Wildlife Health Cooperative (CWHC), and provincial and territorial governments—have been proactively engaged in research investigating the presence of the virus in wildlife populations.
"As this is the first detection of SARS-CoV-2 in wildlife in Canada, information on the impacts and spread of the virus in wild deer populations is currently limited," ECCC states. "This finding emphasizes the importance of ongoing surveillance for SARS-CoV-2 in wildlife to increase our understanding about SARS-CoV-2 on the human-animal interface."
The World Organisation for Animal Health (OIE) was notified of the discovery on Dec. 1.
For more on animals and COVID, click here.