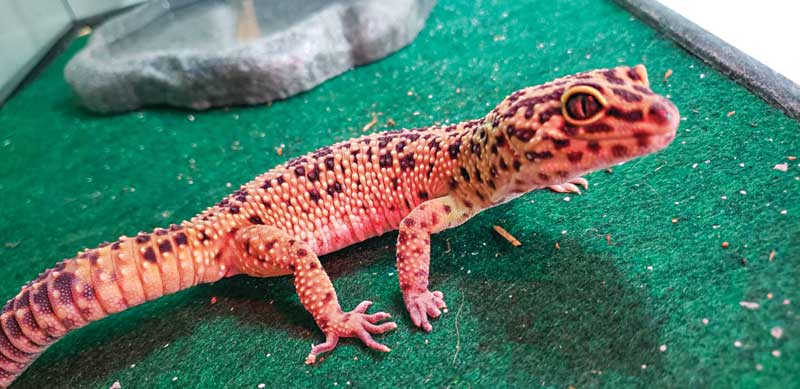 While a growing number of reptiles are being kept as pets,1 there is still much to be learned about the parasitic infections these creatures may harbour. Parasites are organisms that have adapted to live on or within a host organism, often causing some amount of detriment. Indeed, these pathogens may affect hosts in numerous ways, whether through impairment to locomotion, thermoregulation, reproduction, or survival. Further, infections may also impact population dynamics.2 Recent reviews have been published on various taxonomic groups of parasites which utilize reptiles as definitive hosts; however, these checklists are often narrowly focused on specific geographic regions.1,3,4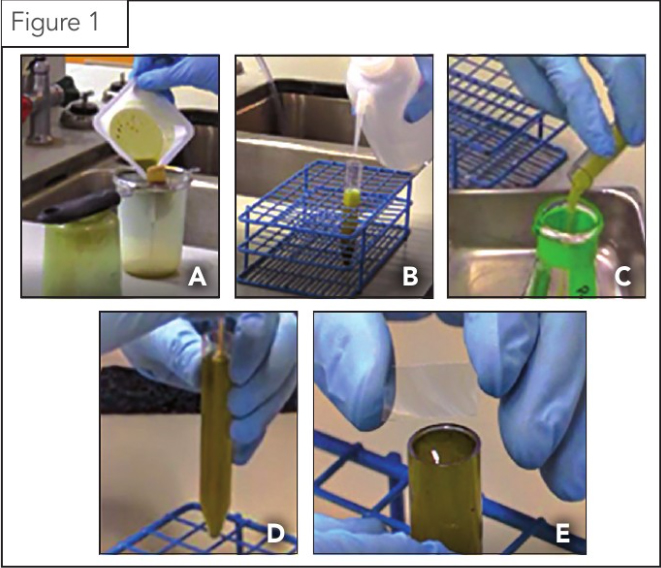 In contrast to domestic companion animals, parasites tend to be relatively common in pet reptiles, and some of these species are also known to be zoonotic.1,5 More than 20 different species of nematodes have been reported to occur in reptiles,3 and infections with acanthocephalans,4 coccidia,6 other protozoans,5 numerous species of trematodes,7 and pentastomids have also been described.
Similar to what is done in small animal medicine, many internal parasites can be detected in reptiles through examination of the host's feces. While sedimentation is commonly employed for the detection of relatively heavier eggs (e.g. trematodes), and the Baermann technique is used for the detection of larvae, fecal flotation remains a highly effective technique for the detection of common eggs, cysts, and oocysts, especially when centrifugation is incorporated.
Sample collection procedures
Diagnostic testing on fecal samples can either be performed in-house or through submission to an outside laboratory. Samples should be processed as soon as possible, as impaired recovery of parasite stages cannot be ruled out after a prolonged period of time.5
It is important that fecal samples are fresh and stored properly in a screw-top cup or in a bag devoid of air while they are being shipped or prior to processing. If these samples are not fresh, there is an increased chance eggs will develop and hatch and desiccate; or, alternatively, non-parasitic, free-living nematodes and fly larvae will contaminate the sample. To ensure the sample is fresh, it should optimally be collected within one to two hours of defecation, and, if shipping is required, it should be sent on ice, but not frozen. Once the sample has been received, it is best to keep it refrigerated (at 4 C) until evaluation.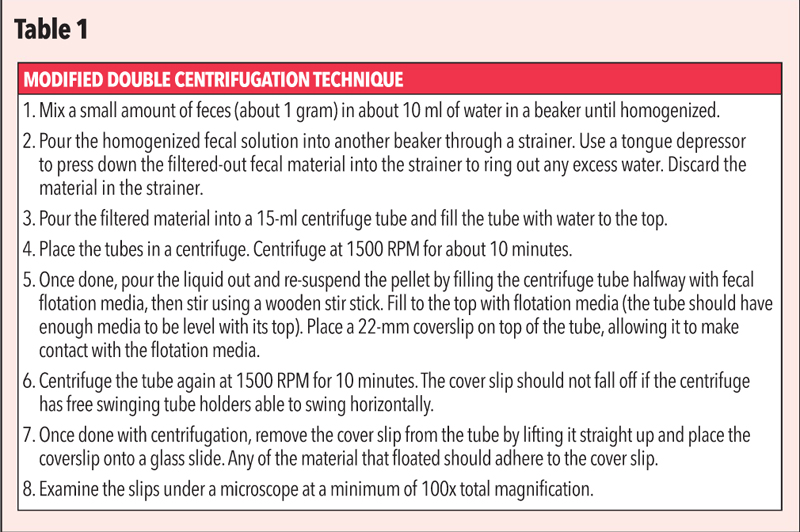 MDCF overview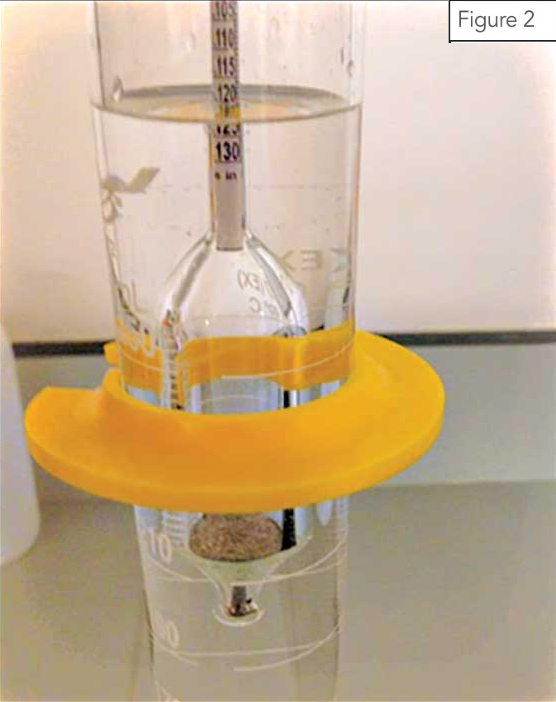 There are multiple coprological examination techniques used to detect internal parasites in reptiles. While wet mounts or direct preparations have their utility in certain situations, these methods have some inherent drawbacks. Particularly, the technique is limited by the fact very little fecal material is used, and no concentration step is performed. Additionally, as movement is one of the principal characteristics allowing recognition of trophozoites in this procedure, if the fecal layer is too thick, it is challenging to appreciate small, colourless protozoa moving in the field.5
In the U.S., one technique employed at the Colorado State University Veterinary Diagnostic Laboratories (CSU-VDL) is a modified double centrifugal technique (MDCF), which uses the principles of centrifugation and specific gravity (SpG) to detect parasitic eggs, cysts, and oocysts in a sample. In the MDCF procedure, the reptile fecal sample is first centrifuged in water. During this process, parasitic elements and debris will form a pellet at the bottom of a conical vial. This is followed by a second centrifugal spin in a sugar or salt solution, which allows for any parasitic elements present to float to the top of the vial and adhere to a seated coverslip. This coverslip is examined under a compound microscope on 100x magnification (Table 1).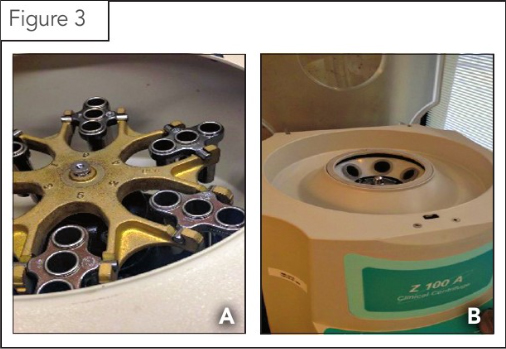 In CSU-VDL's Parasitology section, Sheather's sugar (SpG 1.27), a commercially available media, serves as the fecal flotation media of choice and is used for all host groups, including reptiles. (There are, however, several types of fecal flotation media which can be made in-house, detailed in Table 2.) After preparing any type of media, the correct SpG may be verified using a heavy fluid hydrometer (Figure 2). After placing the media in a graduated cylinder, this instrument is used by placing it in the solution and recording the value at which the media crosses the graduated stem. Most commercial and homemade solutions should have a SpG of 1.18 to 1.30; however, a SpG of greater than 1.25 is able to reliably detect most eggs, cysts, and oocysts of veterinary importance across multiple host groups.
With regards to centrifugation, it is appropriate to use either a swinging bucket or fixed-bucket centrifuge (Figure 3). The advantage of a swinging-head centrifuge that has a slow start and slow stop is that vials can often be spun with coverslips seated in place. If only the fixed-bucket style is available, it is advisable the following steps be carried out:
Add additional media to the conical vial (following the second spin in a sugar or salt solution) to bring the volume flush with the top of the tube.
Place a coverslip on top of the tube.
Wait an additional 10 minutes after centrifugation has ended to allow parasitic elements to float and adhere to the coverslip prior to evaluating the sample under the microscope (Table 1).