Pets suffering amidst B.C. heatwave
by samantha_ashenhurst | June 30, 2021 5:13 pm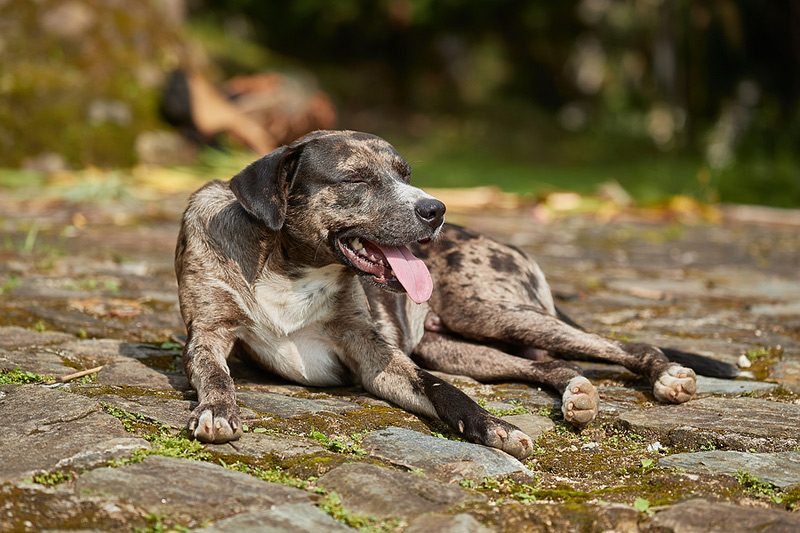 [1]Soaring temperatures in the Pacific Province are taking a toll on pets and a registered veterinarian technician (RVT) is pleading with pet owners to take extra precautions.
In a post originally published in the private Facebook group, 'Langley Community Page,' Kaneycia Bush-McLean, an RVT at Animal Emergency Clinic of the Fraser Valley in Langley, B.C., reported seeing 15 cases of heat stroke—12 of which were fatal—during one eight-hour shift on June 26.
The pets affected included six rabbits and three dogs, with other pets having to be euthanized due to the effects of extreme heat.
"We're seeing a significant increase in patients who are suffering from heat exhaustion and heat stroke," she says, according to CTV News[2]. "The patients we're actually seeing are just in their yards, in their homes, and unable to cope with this exceptional heat level."
Last week, the Ontario Government released a statement, reminding owners to take necessary precautions to keep pets safe and protected during the hot summer months, particularly when it comes to leaving pets in vehicles.
The public is reminded of the Provincial Animal Welfare Services (PAWS) Act, which allows police, First Nations constables, and provincial animal welfare inspectors to enter motor vehicles to help pets in distress. The legislation has the strongest penalties in the country for people who violate animal welfare laws, including causing distress to an animal.
"Animal owners have a responsibility to provide the proper care for their pets," says Solicitor General Sylvia Jones. "Leaving a pet unattended in a hot car is irresponsible and can put an animal's life in danger. It is important we take the necessary precautions to protect our pets from the heat."
To help ensure animal safety, veterinarians should remind owners to leave keep their pets at home and indoors where they will be safe, cool, and comfortable rather than leave animals in a car.
Additionally, advise owners:
Unlike humans, pets have a limited capacity to deal with the heat; they can quickly become overwhelmed, leading to a heat stroke.
Excessive panting, increased drooling, weakness, muscle twitching, and vomiting are all examples of visible signs of distress that may indicate heat stroke in animals.
Regarding vehicle safety, the most dramatic rise in temperature occurs within the first 10 minutes a car is idle. Even at an outdoor temperature of only 25 C, the inside temperature of a car can reach 34 C in as little as 10 minutes and up to 50 C within an hour.
If an individual sees an animal in a hot car in distress and is concerned the animal's life is in danger, they should immediately call 911.
Endnotes:
[Image]: https://www.veterinarypracticenews.com/wp-content/uploads/2021/06/SA_Heatwave2.jpg
according to CTV News: https://bc.ctvnews.ca/vet-clinics-see-heat-stroke-and-deaths-among-b-c-pets-during-soaring-temperatures-1.5489490
Source URL: https://www.veterinarypracticenews.ca/pets-suffering-amidst-b-c-heatwave/
---