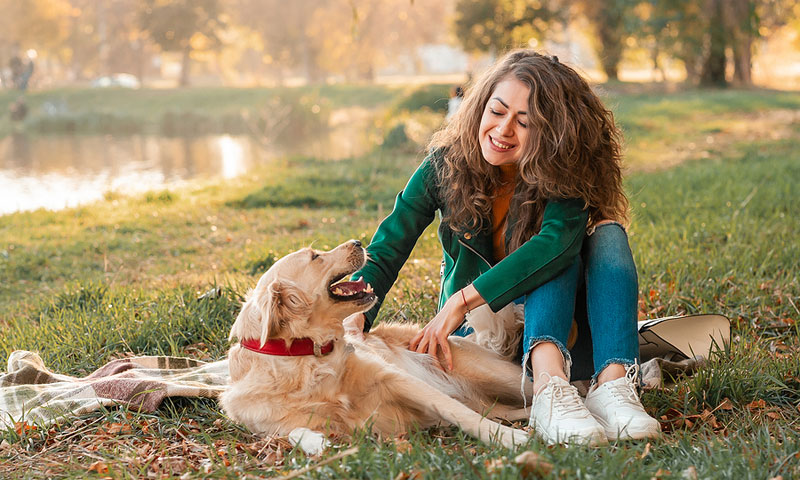 Cuddling with Fido and Fluffy might be even more reassuring than previously realized.
A new study out of University of South Australia suggests that, in the absence of human-to-human contact amidst the pandemic, pets have become increasingly important to people in terms of comfort and physical presence.
"Pets seem to be particularly important when people are socially isolated or excluded, providing comfort, companionship, and a sense of self-worth," says the study's lead author, Janette Young, PhD.
Additionally, she says, while the positive impact of pet ownership on human health has long been observed and reported, the specific aspect of touch is often overlooked.
"Touch is an understudied sense, but existing evidence indicates it is crucial for growth, development, and health, as well as reducing the levels of the stress hormone cortisol in the body," Dr. Young says. "It is also thought touch may be particularly important for older people as other senses decline."
More than half of the world's population shares their lives with pets, ScienceDaily reports. Further, 2020 saw a record-breaking year for pet spend, with owners splurging US$260 billion, globally.
"In a year when human contact has been so limited and people have been deprived of touch, the health impacts on our quality of life have been enormous," Dr. Young says. "To fill the void of loneliness and provide a buffer against stress, there has been a global upsurge in people adopting dogs and cats from animal shelters during lockdowns. Breeders have also been inundated with demands for puppies quadrupling some waiting lists."
The findings also indicate a reach beyond dogs and cats, with researchers noting birds, reptiles, horses, and other animals also respond to and reciprocate touch.
"Animals, like people, are living, breathing others, with individual interests, styles and preferences," Young says. "While culturally animals are not seen as 'human,' they are still seen as individuals with likes and dislikes."
"Pets, touch, and COVID-19: health benefits from non-human touch through times of stress" has been published in Journal of Behavioral Economics for Policy. To access it, click here.