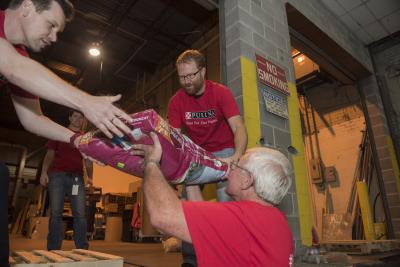 In response to Hurricane Harvey, PetSmart Charities has dedicated at least $1 million in emergency relief funding to help animal welfare agencies working to rescue, relocate, feed, and care for pets left homeless due to flooding.
PetSmart Charities has made early grants and in-kind donations to Houston SPCA, SPCA of Texas, Rescue Bank, and Houston PetSet.
In addition, the charity has allocated two truckloads of donated pet-care supplies, such as collars, leashes, food and water bowls, pet beds, cat litter, and more. Fellow animal welfare agency Rescue Bank will deliver the supplies via its fleet of trucks. A third truck filled with 50 pallets of donated pet food from PetSmart's Buy a Bag, Give a Meal program.
Animal welfare organizations working to save the lives of pets in these areas are can visit petsmartcharities.org/pro to apply for an emergency relief grant.
To support PetSmart Charities' emergency relief efforts, consider making a donation at the PIN pads located at the cash registers of every PetSmart store or online at petsmartcharities.org/donate.
More step up to help
The American Veterinary Medical Association has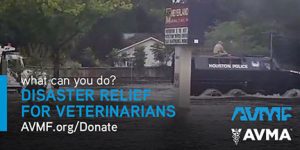 donated $100,000 toward Hurricane Harvey relief efforts via the association's charitable arm, the American Veterinary Medical Foundation (AVMF).
The AVMA has created a web page that allows the organization to continually update its members on available assistance, hotlines, and other resources.
To help support the efforts of veterinarians on the ground, visit AVMF.org/Donate and use the code Disaster Relief to designate your donation.
The American Association of Equine Practitioners (AAEP) Foundation's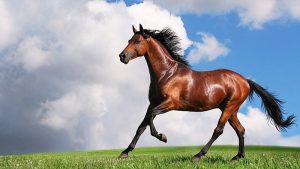 Equine Disaster Relief Fund is accepting aid to help horses in states affected by Harvey. Fund donations will be distributed among credible programs and organizations that are helping with recovery and rebuilding efforts in the aftermath, and toward preparedness efforts for future disasters, said the organization in a statement.
Those interested in helping support the impending needs of these equine victims, please donate online at here.
Donations by mail can be sent to Equine Disaster Relief Fund, AAEP Foundation, 4033 Iron Works Pkwy., Lexington, KY 40511.
To offer assistance with supplies or other resources, email Keith Kleine at kkleine@aaep.org for further instructions. Call (800) 443-0177 (U.S. only) or (859) 233-0147 for more information.
Purina is making a donation of $25,000 to Greater Good to support people and pets who have been impacted. These funds will help to provide support for immediate rescue efforts, much needed supplies, and rebuilding initiatives for individuals and communities affected by the hurricane.
The Henry Schein Cares Foundation Inc. opened the Henry Schein Cares Hurricane Harvey Disaster Relief Fund to raise money for relief efforts. Henry Schein Inc. will match Team Schein member donations to the fund up to $50,000 and will also donate much-needed medical supplies (e.g., gloves, gauze, bandages, hand sanitizer, toothpaste and mouthwash, vitamins, and syringes) to relief organizations, bringing the total initial commitment to $500,000. Organizations receiving cash and product donations include:
Americares
Catholic Charities of the Archdiocese of Galveston-Houston
Direct Relief International
Heart to Heart International
Interfaith Ministries for Greater Houston
IsraAID
Islamic Society of Greater Houston
LDS Philanthropies
Louisiana Veterinary Medical Association, Greatest Need Fund
The Lutheran Church Missouri Synod
National Dental Association
Texas A&M Foundation, Veterinary Emergency Disaster Fund
Texas Association of Community Health Centers
Texas Dental Association Relief Fund
Texas Equine Veterinary Association Foundation
Texas Medical Association Foundation Harvey Disaster Relief Fund
Texas Veterinary Medical Foundation Disaster Relief Fund
Individuals or companies wishing to contribute to the fund can make a financial or product donation. Credit card donations can be made at hscaresfoundation.org through the Henry Schein Cares Foundation Web site. Check contributions can be made payable to "Henry Schein Cares Foundation," with "Hurricane Harvey Disaster Relief Fund" noted in the memo of the check (mail to Kate Sorrillo at Henry Schein Inc., 135 Duryea Road, E-310, Melville, NY 11747).
The Henry Schein disaster relief hotline remains open for veterinarians who experience operational, logistical, or financial issues as a result of the storm. The toll-free number for all Henry Schein customers, 800-999-9729, is operational from 8 a.m. to 7 p.m. ET. Customers can also access the company's Recovery Guide for Office-Based Practitioners, which offers guidance and links to resources inside and outside of Henry Schein that can help accelerate the process of getting a business back to full production.