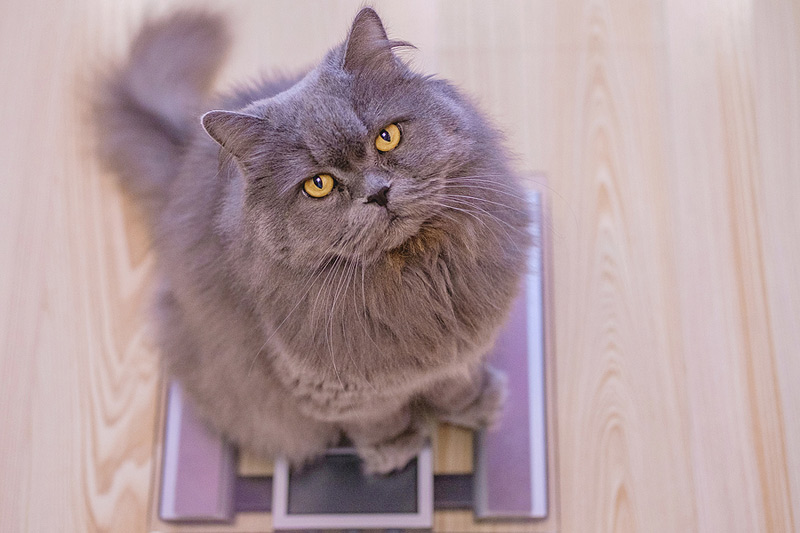 When it comes to preventing and treating pet obesity, veterinarians should claim their role as nutritional experts, the American Animal Hospital Association (AAHA) says.
This is according to the group's newly published 2021 AAHA Nutrition and Weight Management Guidelines for Dogs and Cats. The resource, which was developed by the association's task force of animal health experts, offers practical and efficient methods for veterinary teams to gather and convey critical nutritional information as part of patients' routine assessments.
"Regular monitoring and tracking of body weight, body condition score, and muscle condition score allow the veterinary team to track trends over time, spotting diseases earlier and providing evidence-based intervention tips for clients," says AAHA deputy CEO, Janice Trumpeter, DVM. "These guidelines emphasize starting nutrition conversations early and continuing them at every annual exam."
The guidelines also provide insight into:
What triggers an extended nutritional assessment
Different nutritional support for hospitalized patients
Calculating beyond resting energy requirements (RER)
Animal factors (e.g. age, sex, breed, lifestyle, spay/neuter status, etc.) to consider in obesity prevention
Nutrients of concern for diseases and specific conditions
"Veterinary teams shy away from the nutrition conversation because it's not easy and can bring up a lot of emotions in clients," says AAHA chief medical officer, Heather Loenser, DVM. "These guidelines provide very specific communications tactics to be sensitive to the emotional response, while also addressing internet myths and sensitive topics like obesity."
To access the resource, click here.