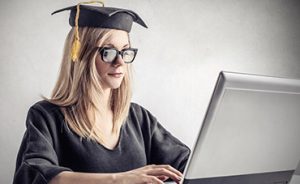 Penn Foster College, a provider of online degree programs and individual courses, launched its Veterinary Practice Management Undergraduate Certificate program.
The new program helps prepare students to become veterinary practice managers by providing them with education in the procedures, policies, and management skills needed in the daily operations of a veterinary business.
The undergraduate certificate offers 19 college credits, covering skills including managerial and financial accounting, veterinary practice systems, planning and leadership, business ethics, and more. The program is offered through Penn Foster's technology-enabled learning platform, where interactive, mobile-friendly courses, progress-tracking and goal setting tools, and personal coaches help students complete the program while managing their busy lives.
In addition to earning an undergraduate certificate, completion of the program satisfies the college semester hours required for the Certified Veterinary Practice Manager exam offered by the Veterinary Hospital Managers Association.
Penn Foster also offers veterinary training programs for its AVMA-Accredited Veterinary Technician Associate Degree, NAVTA-approved Veterinary Assistant Career Diploma, and Pet Grooming Certificate.