VPI Names McConnell VP of Underwriting
Veterinary Pet Insurance Co., of Brea, Calif., has named Carol McConnell, DVM, vice president of underwriting and chief veterinary medical officer.
Dr. McConnell, who was previously director of veterinary education and services, will oversee all medical-related decisions at the company, including the implementation of VPI's underwriting guidelines and rules.
In related news, David Reinhard, DVM, has retired from his full-time position as VPI's chief veterinary medical officer. Dr. Reinhard, who began his career at VPI in 1989 as a member of the company's Veterinary Review Committee, will remain with the company part-time.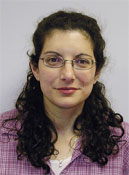 Tina Merola, DVM
Vets Recognized for Contributions to Vet, Human Public Health
Leon Russell, DVM, a professor at Texas A&M University's College of Veterinary Medicine and president of the World Veterinary Assn., and Primo Arambulo III, DVM, a consultant for international affairs and global initiative on veterinary education with the Assn. of American Veterinary Medical Colleges, recently received the 2007 Karl F. Meyer-James H. Steele Gold Head Cane Award for their contributions to veterinary and human public health.
The award, sponsored by The Hartz Mountain Corp., of Secaucus, N.J., was presented during the American Veterinary Medical Assn.'s annual convention in Washington D.C. in July.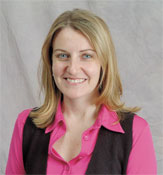 Camille DeClementi, VMD
Modiano Joins Minnesota Vet College
Jaime Modiano, VMD, Ph.D., has joined The University of Minnesota College of Veterinary Medicine as the Al and June Perlman Professor of Oncology. He will serve as director of the Veterinary Medical Center's Animal Cancer Center.
Dr. Modiano was previously associate professor of immunology and full member of the Cancer Center at the University of Colorado Health Sciences Center and a senior scientist at the AMC Cancer Center in Denver.
His research program focuses on control of activation and signaling in cells of the immune system, the genetic basis of cancer and cancer gene therapy and immunotherapy.
• Dechra Veterinary Products of Kansas City, Mo., has named Erin Evans, DVM, its veterinary technical services manager. Previously, Dr. Evans was a professional services veterinarian at Idexx Laboratories of Westbrook, Maine. Her interests include the pathophysiology of endocrine diseases in companion animals and equine wellness.
• The American Heartworm Society has named as president Sheldon Rubin, DVM, director emeritus at Blum Animal Hospital in Chicago. Dr. Rubin was previously the society's secretary/treasurer and will serve for three years as the society's 12th president. He succeeds Tom Nelson, DVM.
• Jane Brunt, DVM, who practices at the Cat Hospital at Towson in Baltimore, Md., has been named the 2008 American Assn. of Feline Practitioners spokeswoman for KNOW Heartworms, a campaign to promote awareness of feline heartworm disease. She will join Tom Nelson, DVM, the KNOW Heartworms spokesman representing the American Heartworm Society.
• Hill's Pet Nutrition Inc. of Topeka, Kan., has named Janet Donlin, DVM, chief of the Veterinary Business Channel for North America. Dr. Donlin will oversee Hill's Academic Affairs, Technical Information Services, Scientific Affairs, Veterinary Consultation Services, Professional Affairs and Veterinary Strategic Initiatives. Most recently she served as the assistant executive vice president of the American Veterinary Medical Assn.
• A new Donor Advised Fund has been established at the American Kennel Club Canine Health Foundation in memory of long time French bulldog fancier Philip "Kim" St. John, DVM. The fund, which will direct donations to French bulldog research, was established by friends of the St. John family Mary and Peter Hayes.
• Camille DeClementi, VMD; Tina Merola, DVM; and Charlotte Means, DVM, of the American Society for the Prevention of Cruelty to Animals' Animal Poison Control Center, have passed the American Board of Veterinary Toxicology's certification examination. The ASPCA now has 10 board-certified veterinary toxicologists.