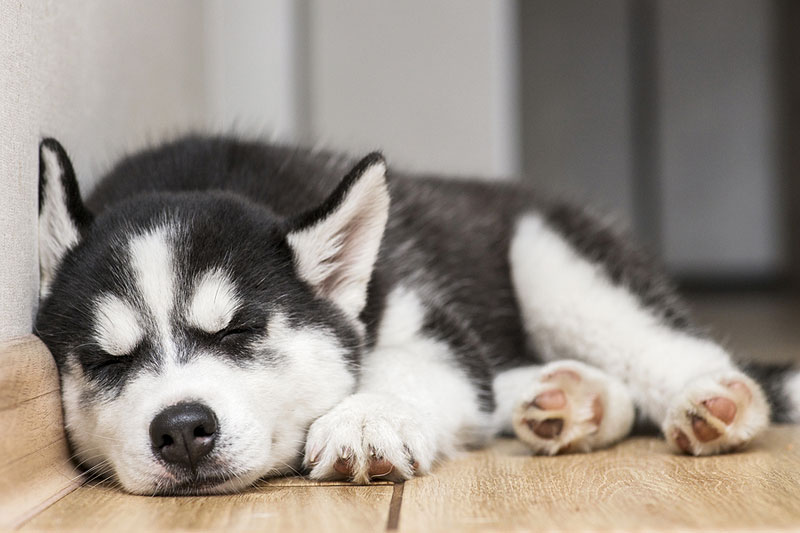 The deaths of countless puppies might soon be prevented, thanks to a newly announced agreement.
Elanco Animal Health is set to acquire the global rights to Kindred Biosciences' proprietary KIND-030, a monoclonal antibody being developed for the treatment and prevention of canine parvovirus (CPV). The global license includes an upfront payment of US$500,000, as well as additional milestone payments based on successful completion of development targets, including efficacy, formulation, and manufacturing, Elanco says.
"[This] announcement brings us a step closer to saving hundreds of thousands of dogs exposed to this deadly disease each year," says KindredBio's CEO, Richard Chin, MD. "We believe KIND-030 can transform the way parvovirus infections are treated and prevented."
Banfield Pet Hospital estimates there are approximately a quarter of a million parvo cases in the United States annually, according to Elanco. Additionally, the company says, BluePearl noted a 70 per cent increase in cases at its hospitals amidst the COVID pandemic.
At this time, there are no approved treatments for CPV, Elanco says.
"With parvovirus on the rise, it's more important than ever to bring a new treatment option to veterinarians for this devastating and deadly disease," says Aaron Schacht, Elanco's executive vice-president of innovation, regulatory, and business development. "We're excited to establish this important partnership with KindredBio to develop and commercialize this novel monoclonal antibody."
KIND-030 is currently being pursued for two indications in dogs: prophylactic therapy to prevent clinical signs of CPV infection and treatment of established parvovirus infection. Completion of an upcoming pivotal efficacy study for the therapeutic indication is expected in the first quarter of 2021, Elanco says.
A study conducted by Kindred Biosciences earlier this year demonstrated 100 per cent efficacy in the prevention of CPV, as well as a mortality benefit in the treated group. For more, click here.