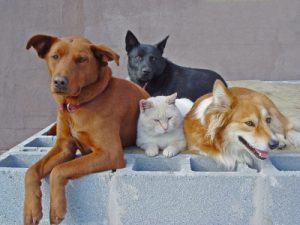 Eighty-six percent of animals surrendered to shelters are there because of reasons related to the owners' circumstances, not pet related, according to a new study by Pethealth Inc. of Oakville, Ontario, Canada.
The study was based on data collected from almost 800 animal-welfare organizations and about 1.4 million cats and dogs brought through the organizations' doors.
Officials created a list of 30 reasons pets were turned over to shelters. Each of the 30 reasons was then further separated into two categories – owner-specific reasons and pet-specific reasons.
For example, owner-related reasons for relinquishing an animal include moving, allergies or home-owner insurance policy restrictions. Pet-related reasons include animal health, demonstrated aggression or hyperactivity.
Animals that were returned to the shelter after being initially adopted were analyzed separately, classified as a "return" animal rather than a "surrender" animal, and those statistics were compiled separately.
The top 10 reasons reported for surrender were:
1. Too many pets (18 percent)
2. Unwanted or incompatible (10 percent)
3. Moving or deployed (10 percent)
4. Stray, found or abandoned (8 percent)
5. Inability to care for (8 percent)
6. Financial of home-insurance policy restrictions (6 percent)
7. Euthanasia request (5 percent)
8. Other or unclear reason (4 percent)
9. Unwanted litter or pregnant female (4 percent)
10. Allergic to animal (4 percent)
For animals that were returned to the shelter after an adoption, results were mixed. Pet-specific reasons were more common and included behavioral, barking or training issues (9 percent), problems with family pets (8 percent), animal health or age (8 percent) and aggression towards humans (4 percent).
However, the survey showed that the most common reasons–even in returned animals–were owner-specific. Unwanted or incompatible was the most common reason given at 12 percent and the inability to care for the animal came in second at 11 percent.
Posted January 23, 2008, 1:55 p.m., EST