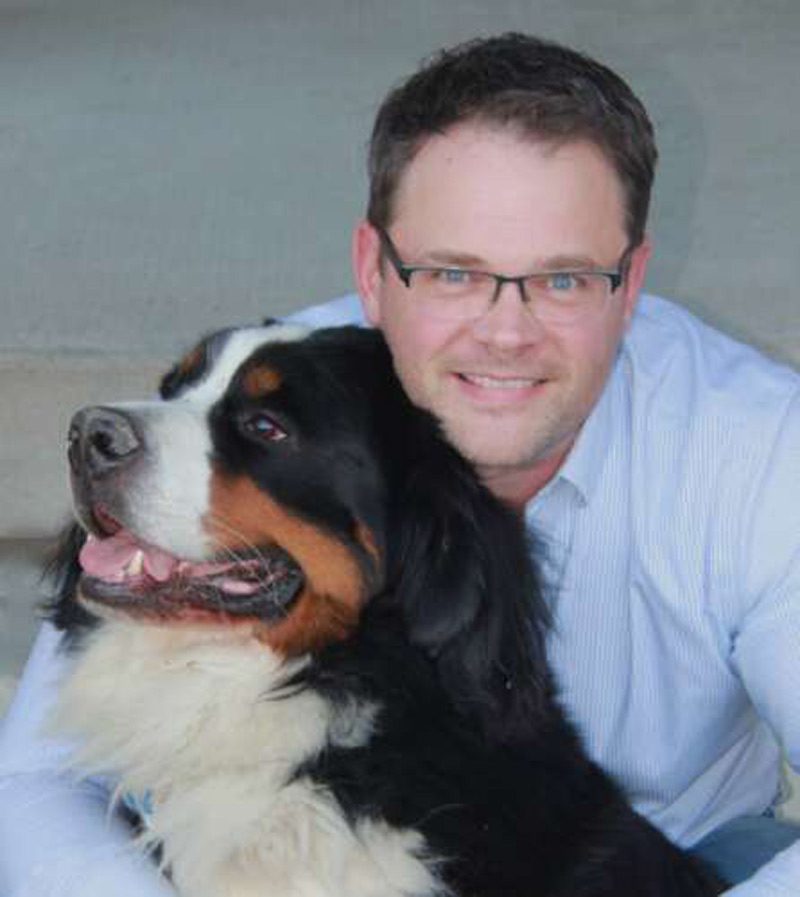 An Ontario Veterinary College (OVC) professor has been recognized by the American Veterinary Medical Association (AVMA) for his dedication to the human-animal bond.
Jason Coe, DVM, PhD, a specialist in veterinary clinical communications at OVC and a professor in its department of population medicine, is the recipient of the 2021 Bustad Companion Animal Veterinarian of the Year Award.
Named for the late Dr. Leo K. Bustad, former president of the Delta Society and dean of the Washington State University College of Veterinary Medicine, the award recognizes the outstanding work of veterinarians in protecting and promoting the human-animal bond.
"It is an unexpected and genuine honour to be acknowledged with this award," Dr. Coe says. "Dr. Bustad was a forward-thinking leader for our profession. I became aware of Dr. Bustad very early in my career because of my interest for the human-animal bond, and I feel privileged to be associated with him through this award. It has been my own personal experiences and relationships with animals that have driven much of what I do and, as for many people, these relationships have been essential this past year."
"Although many challenges have arisen this past year, veterinary practices and their teams have shown great resilience, rising above the challenges to provide enduring support for people and animals," he adds. "I feel privileged to be a part of the veterinary profession and to be in a position to help the profession continue to make the world a better place for people and animals."
An alumnus of the University of Guelph (U of G), Coe joined OVC's faculty in 2008. Through his work within the department of population medicine, he has established an active research program examining human-animal relationships, as well as the role of interpersonal communications on the outcomes of veterinary care.
Additionally, through his research, Coe has made significant contributions to enhancing animal welfare and behaviour, promoting adoption, and preventing surrender. Specifically, his work investigates issues related to urban cat populations, puppy socialization, dog walking, dog fear and aggression, and rabbit care, AVMA reports.
Coe's research has also examined how veterinarians provide client support after companion animal euthanasia, as well as client experiences of uncertainty during pet illness.
For more information, click here.
The Bustad Companion Animal Veterinarian of the Year Award is one of three AVMA Animal Welfare and Human Animal Bond Excellence Awards presented annually during National Pet Week, supported through educational funding from Merck Animal Health.