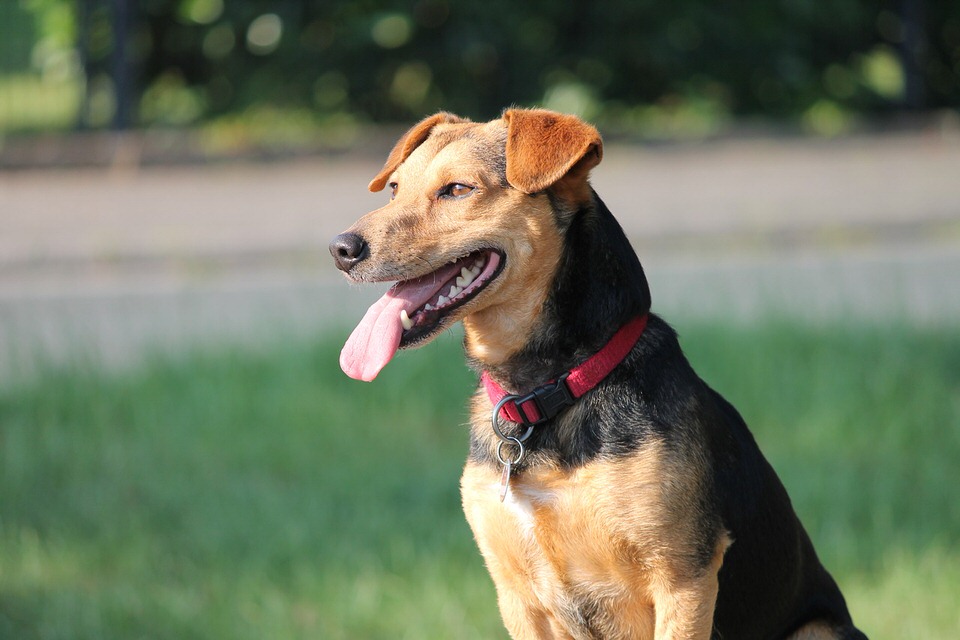 Administrators, faculty and staff from The Ohio State University College of Veterinary Medicine met with officials from Blue Buffalo Co. in Columbus in June to celebrate the first year anniversary of the Blue Buffalo Veterinary Clinical Trials Office (BBVCTO).
Last year, Blue Buffalo announced a $6 million gift to support research at the BBVCTO that focuses on new treatment development for cancer, heart disease and arthritis.
"Our relationship with Ohio State is consistent with Blue Buffalo's philosophy of giving back and supporting studies that advance veterinary medicine," said Bill Bishop, company founder and chairman. "We are particularly happy to be associated with the OSU College of Veterinary Medicine because the innovative research of the Clinical Trials Office has the potential to positively impact both pet and human health."
The college recently entered more than 30 dogs with osteosarcoma into the Canine Oncology Trials Consortium study, which involves a new treatment to prevent metastasis.
The Clinical Trials Office supervises research involving client-owned pets, and the pets continue to live with their owners during the study. Pet owners work with veterinary researchers during the trials with the ultimate goal of finding new therapies and diagnostics tests that will improve animal and human health.
In addition, in May, the Blue Buffalo Foundation and the Petco Foundation raised more than $2.8 million nationwide during their Pet Cancer Awareness 2017 campaign. In addition to providing funding for pet cancer research, pet cancer treatment support funds are available for qualified pet owners through The Ohio State University and cancer treatment clinics and universities across the country. These funds help pet owners pay for cancer treatments for their dogs, cats and other beloved pets.
For more information, visit the OSU website.