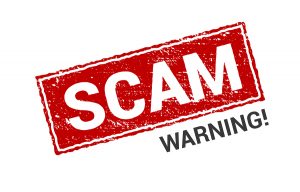 The Ontario Association of Veterinary Technicians (OAVT) is cautioning the local veterinary community about a fraudster who is falsifying their education and credentials to get a job in a veterinary clinic.
Employers who hired this individual have advised the OAVT of serious allegations, including alleged thefts. OAVT has reported this information to the police and is encouraging all employers who have come across this person to do the same.
The OAVT has been presented with falsified identity information this individual used to obtain employment, including a forged OAVT membership card. This person claims to have graduated from one of the veterinary technology programs within the last 10 years.
According to OAVT, the person typically tell employers the following to explain why their name is not in the Public RVT Registry:
They were formerly an RVT, but did not renew their membership
The OAVT's system has a glitch and their name isn't on the registry
The OAVT agreed to remove their name from the registry for a variety of personal reasons
For personal safety, a different last name is being used on the employment application than on their SIN card
OAVT is urging employers to contact its office to verify the status of any individual they encounter who does not appear in the Public RVT Registry and claims they are or were a registered veterinary technician.