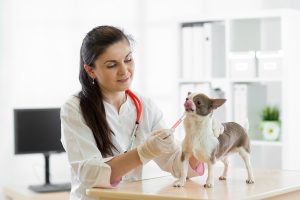 Eligible registered veterinary technicians (RVTs) will soon have a chance to influence the future of RVT education.
Technicians with at least five years of experience are being called upon to take part in a review of the Ontario Association of Veterinary Technicians' (OAVT's) continuing education (CE) policy.
Over the span of two months in 2019, members of the OAVT CE policy committee will offer commentary through e-mail on proposed changes shared by the association's CE manager. There will be a minimum of one teleconference meeting.
The purpose of the committee is not to completely rewrite the current policy, though members will also have an opportunity to provide their own suggestions.
As this committee operates on an as-needed basis, members are expected to commit for the duration of the review. The committee is expected to begin work at the end of January.
To apply to the committee, click here.