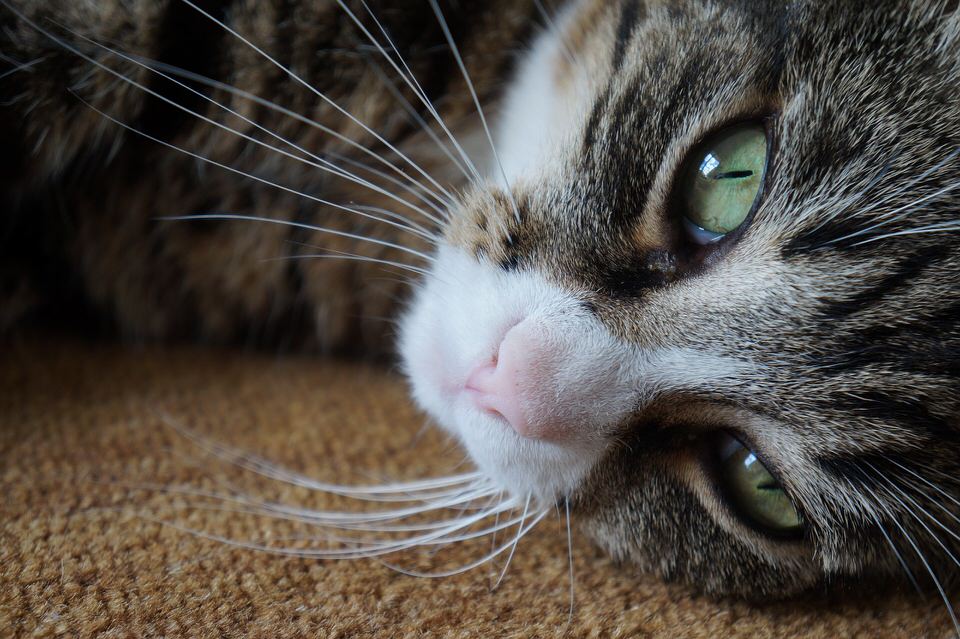 When veterinarians talk about managing chronic pain, senior pets tend to be the focal point.
"As our pets are living longer, the chance that they are going to experience chronic pain also increases," said Tara Edwards, DVM, Dipl. ACVSMR, CCRT, CVPP. "Arthritis or degenerative joint disease is the No. 1 cause of chronic pain in our companion animals.
"It is estimated that 20 percent of dogs have arthritis, which is likely a very conservative number," said Dr. Edwards, who practices at Lake Country Veterinary Specialist Hospital in British Columbia, Canada. "Over 50 percent of our pet population is overweight, and we know that obesity directly contributes to the risk and progression of arthritis."
New Ways of Thinking
It wasn't so long ago that the topic of pain in companion animals received little play.
But the veterinary profession's understanding of the topic, and importantly, the need to control pain, has grown tremendously in the last few decades.
"When I was first in practice in the '80s, the consensus opinion was that animals felt pain but that it was not important to them," said David Hustead, DVM, MPH, Dipl. ACVPM, director of veterinary medical affairs at St. Joseph, Mo., drug maker Boehringer Ingelheim Vetmedica Inc. "In addition, it was thought that the pain associated with diseases like arthritis or postoperative pain was a good thing because it prevented animals from injuring themselves. We now know those ideas were incredibly wrong."
Greater awareness of pain in pets has led to more research on the pathophysiology of pain and the development of drugs to treat veterinary patients.
"By having a better understanding of pain, and species-specific medications to treat that pain, we can really implement more effective treatment strategies, including being preemptive with our pain management and taking a multimodal approach to pain management," said Sharon Campbell, DVM, MS, Dipl. ACVIM. "We realize now that we really need to treat pain early and we need to treat it thoroughly."
Another relatively recent shift Dr. Campbell has seen in the veterinary community is a simple but important one: acknowledgement of a difference between young animals and older pets.
"Just even using the term 'senior pet' is something that's new since I've gotten out of school [in the '80s]," said Campbell, a veterinary specialist with Parsippany, N.J., drug manufacturer Zoetis Inc.
Ernst Heinen, DVM, Ph.D., chief development officer at Leawood, Kan.-based Aratana Therapeutics, points to the launch of Rimadyl as the possible tipping point of a greater awareness of senior pets' special needs.
"Rimadyl was approved in 1996 for managing pain and inflammation, osteoarthritis, but I'm not sure that the Pfizer really targeted the senior dog," Dr. Heinen said. "I think at that time 20 years ago, general practice was focused around new animal owners, vaccines, getting them ready for their ownership with their puppies and kittens. I don't think the needs of senior patients were addressed, and maybe Rimadyl started it."
Subtle Signs of Pain
Veterinarians always face the challenge of identifying what's going on in patients, who are non-verbal, of course.
"By the time our patients are demonstrating changes to their mobility, they are already in a moderate level of discomfort," Edwards said. "These patients require a tailored pain management plan and are no longer candidates for conservative management. When dealing with chronic pain and potential mobility changes, we require input or feedback from owners."
Client feedback is not always reliable. However, ongoing research is helping veterinarians identify indicators of pain in their patients, specifically cats, which are notoriously reticent.
"Dogs are pretty good at hiding their pain, but cats are experts at it," Campbell said. "There's been a lot of interest in evaluating the cat's facial expressions, and that's bounced off from research that's done in mice, and actually in children as well. There are scales that show children's facial expressions and how pediatricians understand if that child is painful or not.
"We're trying to do an assessment of that in the cat and trying to use cat's facial expressions, primarily how they carry their ears and how they carry their whiskers, as another tool to help us determine whether or not a cat is in pain."
Campbell said that with senior pets, clients simply are not aware that their pets may be in pain. And since pets often hide pain, particularly in the exam room, it's up to the veterinarian to do some digging.
"From the pet owner's perspective, they see the dog or cat changing their behavior and they think the pet is just getting old," she said. "We can help them get to that understanding by asking them specific questions about the animal's behaviors at home—for cats, typically, not jumping up, not grooming themselves or missing the litter box, and for dogs, the typical things are reluctance to walk, jump or go up or down the stairs.
"If they give us the response that they're seeing those changes, then we can help them realize that their pet is in pain," Campbell added.
Getting Creative
When it comes to pain, a multimodal approach tends to yield the best result, but drugs are usually the key.
"Pharmaceuticals are an important cornerstone for pain management," Edwards said. "We have a better understanding of pain physiology and that pain involves multiple pathways. The concept of treating with multiple drugs targeting different pain pathways is becoming more accepted and allows a more tailored approach when treating individuals.
"As research continues, new combinations of medications are being utilized, and some previous drugs have been shown to be less than efficacious."
According to Campbell, most of the recent drug research and development has been focused on NSAIDs and opioids, as well as reformulating existing drugs for specific species.
"In the early 2000s, there were a lot of what we call targets, that looked like they were going to lead to the development of new drugs for pain management, but unfortunately for one reason or another, a lot of those fell away from being successful," she said. "Most of the research that's been done has still been along the lines of NSAIDs and opioids, and they're specifically developing different formulations for the dog or for the cat.
"Simbadol (buprenorphine injection) is an example of using an older drug and then reformulating it to be used as a successful pain management for cats."
Last year (2016) saw a new pain management drug enter the marketplace: Galliprant (grapiprant tablets), a therapeutic from a new piprant chemical class positioned as an alternative to traditional NSAIDs to treat osteoarthritis pain in dogs.
"The NSAIDs had a huge impact for general practitioners to manage pain, but they also have limitations because of side effects, especially in older dogs," said Aratana's Heinen, whose company licensed Galliprant to Elanco Animal Health. "What we found was a different pathway, the so-called EP4 antagonist. The idea was to have a more targeted approach to only cover the receptors that are transmitting the pain and not hitting other receptors that have to do with housekeeping effects, like the integrity of the intestinal lining that NSAIDs attack, like kidney function and liver function, so to have a drug that has a better safety profile, especially in older patients."
Galliprant is approved for use in dogs older than 9 months and weighing at least 8 pounds.
One thing Boehringer Ingelheim's Dr. Hustead wants all veterinarians to convey to clients is that behavioral changes may indicate a problem in an aging pet.
"Older animals just don't slow down," he said. "When your patient doesn't want to play, go for walks or takes a long time to recover from a walk, find out why. The reason for this change in behavior could be pain, and pain can almost always be treated effectively and safely.
"To maximize the safety of long-term pain-control drugs, you should make every effort to use the lowest effective dose of your selected medication," he said.
"If you think a pet is in pain or should be in pain, it is. Treat that pet's pain early and often."