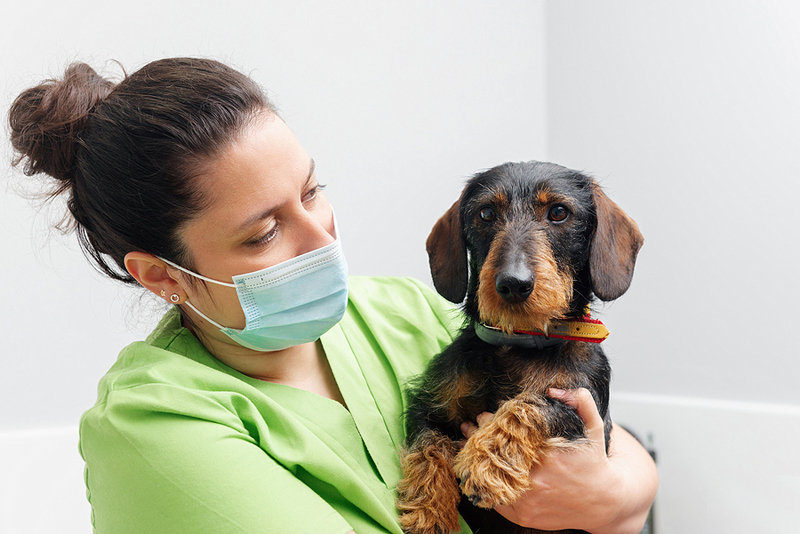 Canada's registered veterinary technicians and technologists (RVTs) will soon have two free opportunities to enhance their skills and further their careers.
In honour of RVT Month (October), online veterinary community CommuniVET has announced two career-boosting initiatives, aimed at empowering RVTs across Canada through continuing education (CE) and networking.
"We want these initiatives to be accessible to all RVTs, which is why we've removed potential barriers to participation by making registration free," says CommuniVET president, Caroline Desforges.
The first initiative, launched in partnership with the Registered Veterinary Technologists and Technicians of Canada (RVTTC), is RVT PWR—a live, CE-accredited, virtual event, taking place Oct. 22 from 10 a.m. to 4:30 p.m. ET.
"Session leaders, from presenters to panelists and moderators, have a background and experience as RVTs," says RVTTC president, Cally Merritt, RVT. "Many of them have changed roles along the way and all are committed to embracing their power and pursuing their professional development goals."
The second initiative is the CommuniVET fund, which will provide $1500 in support of a Canadian RVT's pursuit of any type of CE. To apply for consideration, eligible RVTs are asked to produce a short video (60 seconds or less), demonstrating how they would use the funds to expand their skills and/or advance their career.
Three finalists will be selected by a judging, comprised of representatives of provincial RVT associations. The finalists' videos will be presented as part of RVT PWR and the recipient will be announced.
"We can't wait to see the fun, creative videos from Canadian RVTs!" Desforges says.
Videos must be posted by 11:55 p.m. ET on Oct. 10.
For more, click here.