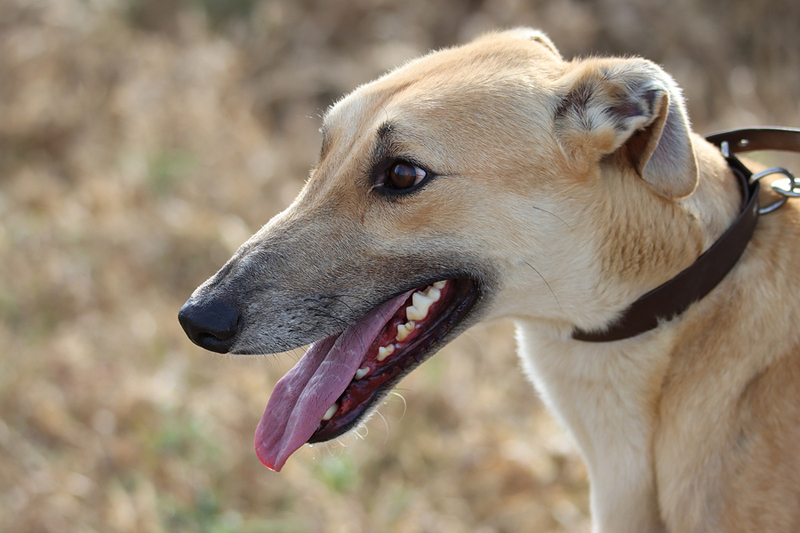 A greyhound in France has tested positive for monkeypox, becoming the first known domestic dog to contract with the virus via human transmission.
The animal lives in a home with two individuals who have shown symptoms of the virus, CBS News reports. The dog developed lesions and tested positive for the monkeypox virus 12 days after its owners are believed to have contracted it.
"To the best of our knowledge, the kinetics of symptom onset in both patients and, subsequently, in their dog suggest human-to-dog transmission of monkeypox virus," researchers said in a study published in human medicine journal, The Lancet.
The individuals say they shared a bed with their dog but had been careful to prevent their pet from coming into contact with any other people or animals from when their own monkeypox symptoms began, CBS News reports.
To avoid spreading the virus, the U.S. Centers for Disease Control and Prevention (CDC) recommends humans who have tested positive or suspect they have monkeypox should avoid contact with pets and wildlife.
Specifically, owners should have another member of the household care for pets when possible, and avoid snuggling, being kissed or licked, and sharing food or bedding with their pets.
Animals infected with monkeypox should be separated from other pets and contact with people should be limited to interactions such as feeding and basic care for at least 21 days after the initial onset of clinical signs. Bedding, enclosures, food dishes, and any other items in direct contact with infected animals must be properly disinfected following CDC disinfection guidance for home and other non-healthcare settings.
Finally, veterinarians should advise clients not to surrender, euthanize, or abandon pets due to potential exposure of monkeypox virus. Veterinary staff caring for sick animals are advised to follow standard veterinary precautions, including hand hygiene and use of personal protective equipment (PPE).
In countries where monkeypox is endemic, wild animals, including rodents and primates, can carry the virus, CBS News reports. Additionally, captive primates in Europe have contracted the virus after coming into contact with imported animals that were sick. Infection in domestic pets like dogs and cats had not previously been reported.
For more information, see CDC's information sheet for public health veterinarians and animal health officials, as well as its guidelines about pets in the home.