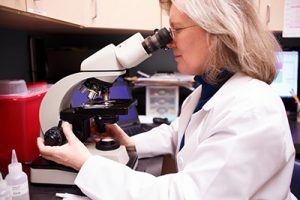 MedVet Chicago joins an elite group as the eighth hospital internationally to be certified by the American College of Veterinary Emergency and Critical Care (ACVECC) Board of Regents and Veterinary Committee on Trauma (VetCOT) as an official Level I Veterinary Trauma Center (VTC) and the only Level 1 VTC in Chicago.
Hospitals receiving this distinction undergo an intensive application and verification process that requires the availability of board-certified specialists for consultation seven days per week in the fields of emergency and critical care and trauma-related specialties, a team-based approach to trauma care, and a demonstrated commitment to continual process improvement, education enhancement, and internal (between specialty groups) and external (between trauma centers) collaborations.
MedVet Chicago is certified by the Veterinary Emergency and Critical Care Society (VECCS) as a Level 1 Emergency Facility.
"We are honored to be recognized for our commitment to delivering exceptional service and care to our patients, clients, and referral partners," said Michael Podell, senior medical officer, MedVet, a veterinary-led and employee-owned growing network of emergency and specialty animal hospitals. "Our team of well-qualified, experienced, and compassionate critical care and emergency medicine doctors, board-certified specialists, and expertly trained technicians and assistants work hard to achieve the best possible outcomes."
A Level I VTC provides total care for every aspect of the management of the small animal trauma patient from emergency stabilization through medical and surgical care and rehabilitation, 24 hours a day, 365 days a year.
MedVet is actively contributes more than 10 percent of cases to the national trauma registry and is actively engaged in the advancement of research in veterinary trauma care.
For more information about VECCS certification and VetCOT, visit veccs.org.