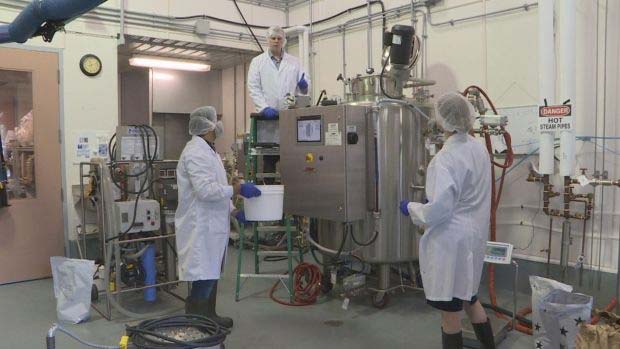 The animal health industry may soon see the development of a new generation of microbiome products dedicated to improving the health of companion animals and livestock.
MicroSintesis, a life science company in Charlottetown that focuses on microbiome therapies, has received a $16.4-million investment from Toronto-based Northern Private Capital (NPC), an investment vehicle of CFFI Ventures, a company overseen by Canadian entrepreneur John Risley.
The money will be used to advance production of MicroSintesis' products, as well as strengthen its research capabilities.
"We are delighted to be partnering with NPC and John," says MicroSintesis CEO, Hannah McIver. "With the cost of fighting antibiotic resistance now reaching into the billions, we rapidly need a proven solution directed at preserving antibiotics for the future."
Researchers at MicroSintesis are studying metabolites produced by probiotics. The company's research has identified a unique set of signal molecules, which are part of the microbiome's own communication system and responsible for regulating its bacteria population.
Using patented formulations of these molecules, MicroSintesis researchers have been able to shift bacterial populations in the gut from unhealthy to healthy.
The company's research has been substantiated through 11 published papers, three clinical studies, and more than 100 case studies.
"We are very excited to partner with Hannah and her team as they deliver products to reduce the use of antibiotics and become leaders in the production of postbiotics for animal and human health," says NPC CEO, Andrew Lapham. "This is a very large, global market, and we believe MicroSintesis has a technology platform capable of delivering multiple products in the coming years to capitalize on this significant and sizeable opportunity, first in the area of animal health and soon to follow in human health."