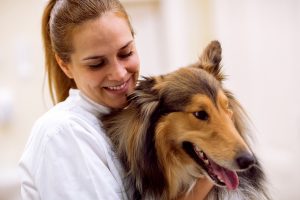 The Canadian Veterinary Medical Association (CVMA) is calling on veterinarians to nominate a hardworking and dedicated colleagues to receive one of its national awards.
Nominees (excluding those nominated for honorary membership) must be current CVMA members to be eligible.
"I am extremely humble," said Kathleen Parker, DVM, 2018 recipient of the Merck Veterinary Award.
"There are a lot of really important people who have influenced the profession and the industry, and I am really privileged to be on that list."
Nomination packages will be accepted until January 31. They must include a completed nomination form, an outline of the nominee's key professional accomplishments, and letters of support.
The awards open for nomination are:
CVMA Humane Award (sponsored by Merck Animal Health)
Merck Veterinary Award (sponsored by Merck Animal Health)
Small Animal Practitioner Award (sponsored by Petsecure Pet Health Insurance)
CVMA Practice of the Year Award (sponsored by Scotiabank)
CVMA Industry Award
CVMA Life Membership
CVMA Honorary Membership
Nomination packages can be submitted via e-mail to communications@cvma-acmv.org, by fax to (613) 236-9681, or by mail to the CVMA office at 339 Booth St., Ottawa, ON, K1R 7K1. For more details, click here.
The awards will be presented during the CVMA Convention, which takes place in Toronto from July 16 to 19.