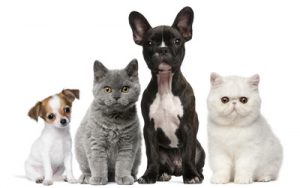 The International Veterinary Academy of Pain Management (IVAPM) is sponsoring a campaign for September's Animal Pain Awareness Month that works to call greater attention to acute and chronic pain in companion animals.
Animal Pain Awareness Month is a time when clinics, veterinarians, technicians, veterinary industry publications, and veterinary educators work to raise public awareness about veterinary patient pain and pain management.
This year's theme, Pets Feel Pain Too, was chosen to illustrate that humans and animals alike process and feel pain similarly—if something is thought to cause pain in humans, it also may produce pain in our animal counterparts.
"Pets deserve a good quality of life and the aim is to provide that to animals suffering from chronic and acute pain when and where possible. Combining traditional and medicinal modalities of pain management with complementary treatments such as acupuncture, rehabilitation and physical therapy, can have a substantial impact on improving an animal's quality of life," Tasha McNerney, BS, CVT, CVPP, VTS (anesthesia).
September is Animal Pain Awareness Month and human medicine's Pain Awareness Month.
To help spread the word about Animal Pain Awareness Month, visit the organization's Facebook page, where posters for clinics and organizations are available for download.
Visit IVAPM.org to learn more or to get involved in the in the movement to improve pain management in the veterinary industry.