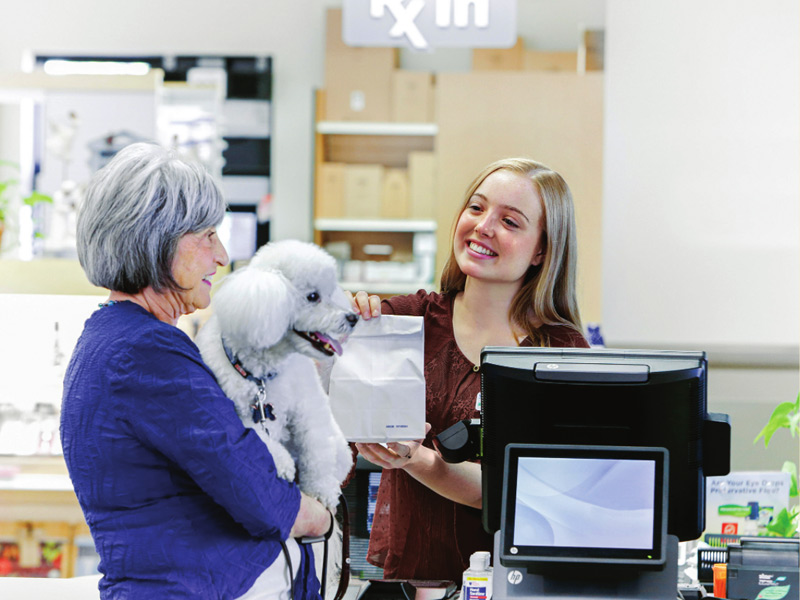 As veterinarians and business owners, we are all looking for ways to stay competitive, add value, and work more efficiently. Incorporating technology to increase practice efficiencies and effectiveness and leveraging digital marketing and compliance solutions can drive practice success.
Integrated software makes it easier to run your practice
Most veterinary practices recognize the benefits of practice management solutions and technology. Integrated, or platform solutions, can help a practice run more effectively and efficiently. But technology for its own sake has no intrinsic value to a practice, especially when that technology is outdated, or simply insufficient for your needs.
From a hardware perspective, older systems tend to be significantly slower and less secure. This can adversely affect workflow or lead to catastrophic hardware failure and data loss. With weather events like what happened in Texas in early 2021 veterinary practices should consider cloud-based systems to avoid costly damages and business outages. Moving to a Software as a Service (SaaS) or cloud-based platform enables a more nimble business model that could keep your practice open and functioning with access anytime, anywhere, on any device.
Disparate and outdated technology may require your practice team to enter and exit various applications to complete different steps in a workflow. The lack of connection can cause gaps in data, limit actionable insight, and diminish effectiveness. Software programs that don't communicate with each other can waste time, effort and money. You want to create efficiencies to work smarter, not harder.
Systems that communicate with each other through effective integration can bring both value and success to a practice. The best example of this is a true platform solution, which is defined by the presence of the network effect. With the network effect, each new application added to the platform increases the value and utility of the existing applications on that platform. For example, with a client engagement system, such as AllyDVM, each time a practice adds a new application to its platform, such as two-way text messaging, the usefulness of the existing client communication application improves. Other applications, such as preventive care plans, can be added to support greater compliance. Leveraging technology that is integrated and used correctly cannot only create efficiencies in workflows but can remove barriers, support decision making, and increase revenue.
Best-in-class, integrated technology solutions can help veterinary practices solve problems. You should consider, decide upon, and implement integrated technologies that fulfill your business goals for growth and facilitate changes that bring significant improvements in efficiency and effectiveness to workflows. When appropriately applied, these technologies will also improve client data, the management of that data, and facilitate client communications that can become more automated and targeted, leading to greater compliance and revenue growth.
It's all about the data
Of course, systems are only as good as the information entered into them. Clean client data increases the effectiveness of your communications.
For example, you send an email to your clients who currently use a topical flea, tick, and heartworm (FTHW) preventive for their dogs. It explains the benefits of a new oral FTHW preventative your practice just started to recommend. Two potential roadblocks could arise and hinder the success of your email:
1) Practice management software typically does not have a field to collect what FTHW treatment is currently being utilized by a pet parent
2) Client contact data might be inaccurate or missing
Certain client engagement software platforms scrub the client database and notify practice staff when a client is missing an email address or phone number. The staff can then ask clients for this information to update the database. As your database becomes more complete, your appointment reminders and other communications get to the right client, at the right time, for the right pet, helping support growth in practice revenue. The ability to pull, filter or query your system for information on whether a pet is getting close to non-compliance or has lapsed in their well care visits is another advantage of software solutions that support better data management.
Targeted digital communication is a value driver for compliance
Communication with your clients about product updates and promotions helps drive and maintain compliance and business continuity. In addition to building a complete and accurate database of client information and using platforms that allow robust filtering or data query capabilities, you should look for technology solutions that include turn-key digital marketing programs. This enables simple, targeted and automated e-mail campaigns. Automated, "set it and forget it" email marketing campaigns drive clients into your practice for products and services, like vaccinations and core prevention needs, and help lessen the marketing burden on you and your staff.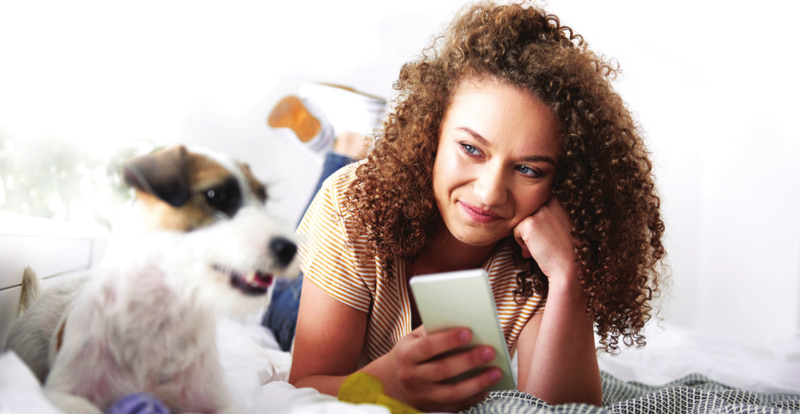 Improving client compliance with preventive health measures, whether it's monthly flea, tick, and heartworm products or annual vaccines, takes a multi-pronged approach. When veterinary practices understand when and why non-compliance happens—for instance reminders that never reach the client or reach the wrong client —and target their efforts toward those challenges, they build a strong foundation for better compliance across the board.
Accurate data, and the ability to apply filters to the data, is the "secret sauce" that makes leveraging a comprehensive digital marketing program, with targeted communications, successful. Being able to filter on species, disease, procedure, etc., enables your communications to reach the right client, for the right pet to motivate action and drive compliance and practice revenue.
For example, if your practice's software platform is unable to filter on species, the best FTHW preventative marketing campaign in the world is a waste if it reaches the owner of an exotic pet. In fact, over time, if enough of these unfiltered "mass mailings" reach the wrong client, they have the potential to demotivate the very client you're trying to motivate. The client disengages because they feel their veterinarian doesn't understand who they are and hasn't taken the time to recognize their pet's unique needs.
Proactive veterinary practices understand the value of accurate targeted messaging and the role it plays in empowering their clients for a lifetime of successful pet parenting. Successful, targeted communications make for an improved customer experience and will drive better health outcomes for your patients and better financial outcomes for your practice. And thus, your communication efforts offer your clients information, expert guidance, and recommendations targeted specifically to them, for their pet, positively reinforcing their pet parenting efforts. Clients crave knowledge, want to feel valued and appreciated, as well as confident in their abilities and decision-making when it comes to raising happy, healthy pets.
Preventive care plan solutions can help to grow practice revenue
Taking the opportunity to leverage digital communications to engage with your clients can help clients understand the value of compliance and help empower them to be capable, active, and enthusiastic partners in their pet's health. Offering a preventive care plan is a proactive solution to compliance issues.
Target plans to all of your clients, including new and current clients and especially those who may be non-compliant. Plans should consist of basic routine visits and product offerings that improve preventative compliance on an ongoing basis, especially during flea, tick, and heartworm season. When deciding on a preventive plan provider, look for features that integrate the administration and marketing of these plans with your current software solutions. Also consider the level at which you can customize the plans for your specific practice's services and products.
In today's world, leveraging technology solutions to improve and automate your marketing and communication efforts and employing compliance solutions can drive revenue growth.
Integrating technology solutions, when done correctly, can allow practice managers to spend more time on strategic activities, such as evaluating and planning, which push the practice forward and help to maintain their competitive edge. Plus, it will give your staff more time to care for their patients and the clients who love them.
Working together to help your practice succeed
MWI Animal Health has strong partnerships with manufacturers and technology solution providers. Leverage the offerings and programs from MWI such as the AllyDVM  cloud-based client engagement platform, the MWI Synergy Partner Program powered by AllyDVM for turn-key digital marketing, and the MWI Easy Care Program for preventive care plans. All of these combined and integrated solutions will help you improve compliance and grow revenue and optimal pet health and happiness.
1. Learn about AllyDVM's client contact data optimization and targeted communication solutions mwiah.com/allydvm.
2. Discover the FTHW compliance boosting power of the MWI Synergy Partner Program mwiah.com/synergy.
3. Take advantage of MWI's Easy Care Program, an example of integrated solutions that drive pet care plan success through automated marketing campaigns mwiah.com/easycare.