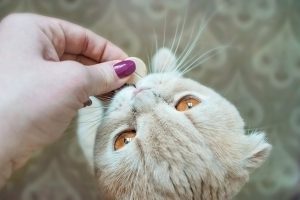 When dispensing medication for in-home treatment of feline patients, owner compliance is a concern due to the unique challenges of administering medication to cats, according to Kindred Biosciences Inc.
"Cats have natural behaviors that may make medication administration challenging, and this can be complicated in ill cats that are also anorexic, nauseated, or vomiting," said Christina Fernandez, DVM, MRCVS, DACVECC, professional services veterinarian with Kindred. "Palatability is also a huge factor, and most cats are finicky when it comes to food."
To improve compliance, Dr. Fernandez shares five tips veterinarians can focus on:
Communication
Written information
Frequency of veterinary visits
Veterinarian continuity
Selection of medications
Communication is essential, said Fernandez. Veterinarians or veterinary nurses can demonstrate to cat owners how to administer a medication while still in the office. This helps avoid complications and promotes active discussion with the client. If possible, written instructions can be provided.
"Follow-up calls from the veterinary clinic staff can help increase owner compliance," said Fernandez. "This can facilitate identification of issues to be addressed with the clinical state of the patient and concerns with the treatment plan while offering an opportunity to set up a follow-up appointment if one isn't already on the books."
Prescribing medications that are easy and convenient to use can also improve owner compliance.
"One of the first signs of disease in cats can be unintended weight loss, which may also be accompanied by nausea and vomiting," Fernandez said. "In these cases, it is unlikely medications will be easy to administer and accepted by the cat. Administration of pills to ill cats can be stressful for both the cat and owner and may make achieving a full course of medication less likely."
Fernandez encourages veterinarians to explore new FDA-approved medications that offer the ease and convenience of topical application.