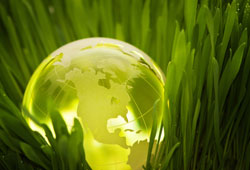 ImproMed Inc. of Oshkosh, Wis., will host a website open house featuring paperless webinar presentations and a presentation on building a greener hospital.
The free event will take place from 10 a.m. to 8 p.m. CST April 22 in celebration of Earth Day. Click here to join.
"In June 2008, ImproMed suffered a flood that required us to completely renovate our building," said Ron Detjen, president of ImproMed. "In doing so, we took great measures with the design of the building to be more efficient and environmentally friendly, including updating all light fixtures and HVAC units, decreasing the number of windows and exterior openings, and adding an externally fixed insulation system.
"Utilizing Earth Day for a website open house was the logical way to show off the updates with pictures and articles, but also to show hospitals how using Infinity in their practice by going paperless and/or making use of our vendor partnerships including CR/DR can make their hospitals greener."
The company is marking its 30th anniversary this year.