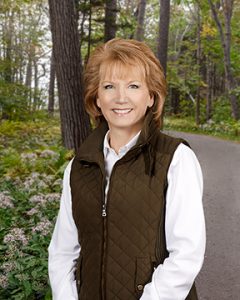 IDEXX Laboratories Inc. is in the market for a new chief medical officer after Roberta Relford, DVM, MS, PhD, DACVIM, DAVCP, announced her plans for retirement early next year.
Dr. Relford, who joined IDEXX in 1996 and has served as its CMO since 2013, is leaving the company to pursue a new opportunity raising and training colts for working ranches across the U.S.
"As many of you know, I have a new partner, and he and I are about to begin a fascinating and exciting new chapter in our life together," she said. "We are embarking on a new journey where we will be training colts and traveling the country.
"I didn't make this decision lightly," Relford added. "I leave behind the best job and career a person could ask for. At IDEXX, I have been part of setting new and higher standards of care for pets around the world, and I can't imagine a better team with which to do this important work."
Relford received her DVM from Auburn University, a master's degree from Mississippi State University, and a PhD in veterinary pathology from Texas A&M University, where she also pursued advanced training in small animal internal medicine.
Check out IDEXX Laboratories' CMO job description here.