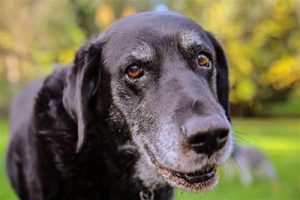 The role of nutrition in healthy aging is the focus of Hill's Global Symposium 2018, scheduled for April 27 and 28 in Lisbon. The symposium will have an expected attendance of 200 veterinarians from more than 30 countries, but a 24-hour educational livestream will make the event free of charge to veterinary professionals and students around the world.
The symposium's theme, Adventures of Aging: Early Chronic Kidney Disease & Growing Older, addresses the reality of veterinarians treating an increasing number of elderly dogs and cats. Helping these animals age healthily is a rapidly growing area of practice and one in which nutrition plays a key role, according to Iveta Becvarova, DVM, DACVN, director of global academic and professional affairs at Hill's Pet Nutrition, and organizer of this year's event.
Veterinary experts participating in the symposium from around the world will discuss the implications of recent research into older dogs and cats by Hill's, early chronic kidney disease, and the key role of nutrition in increasing both quality and length of life. Speakers also will advise members of the veterinary healthcare team on strategies to debunk potentially misleading and inaccurate information, and give practical advice on optimizing practice performance through the use of social media and e-commerce.
"The Hill's Global Symposium aims to inspire and educate veterinarians and veterinary health care team members to use nutrition to improve pets' lives," said Jolle Kirpensteijn, DVM, Ph.D., DACVS, DECVS, chief professional veterinary officer at Hill's US. "It is already a highlight of the global world CE calendar but, for 2018, we are taking it to a whole new level with the unique 24-hour educational livestream. This will enable us to create an opportunity for veterinarians anywhere in the world to join us for a stellar educational experience directly from the comfort of their clinic or home."
"With many pets living longer, we see a growing interest from veterinarians around the world in understanding the difference between 'aging' and 'disease,' and in learning more about helping their patients to age healthily," said Dr. Becvarova. "Chronic kidney disease in particular is a common cause of morbidity and mortality in older dogs and cats. Nutritional management is the gold standard for any dog or cat with CKD, with research showing that appropriate dietary management will improve quality and quantity of life for these patients."
For each delegate who registers for the Hill's Global Symposium, either live in Lisbon or via the 24-hour livestream, Hill's will make a €1donation to Dogs for Good, a U.K.-based charity that trains and provides accredited assistance dogs to people with physical disabilities, elderly people and children with autism (up to a total amount of €10,000).
The full agenda for the Hill's Global Symposium and registration details are available at hillsglobalsymposium.com.