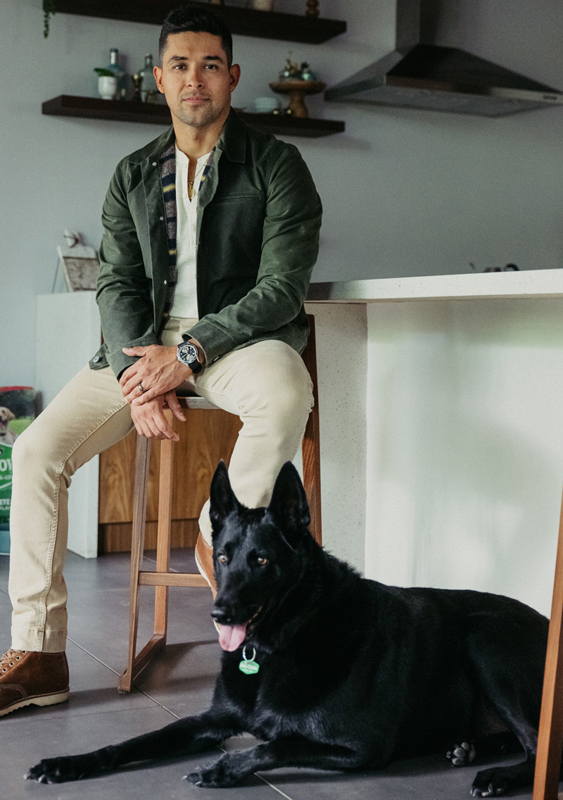 Honoring the role service dogs play in helping America's veterans and promoting the human-animal bond is the driving force behind a new celebrity-backed awards program.
Actor and military supporter Wilmer Valderrama has partnered with Purina Dog Chow on celebrating the five finalists of the first-ever Visible Impact Award. The honor is part of the brand's fifth annual Service Dog Salute program, which highlights the benefits service dogs provide to veterans experiencing posttraumatic stress disorder (PTSD).
"After having the privilege of meeting so many service men and women over the years and hearing their stories, supporting our military has become one of my greatest joys," Valderrama says. "They give so much to serve our country, so I'm honored to partner with Dog Chow on the Service Dog Salute campaign to give back to our veterans—to acknowledge what they went through and how their posttraumatic stress service dog is helping them heal."
The five service dogs selected as the inaugural Visible Impact Award finalists were chosen based on the demonstration of their unique skillset and life-changing impact.
They are:
Voting is open to until Oct. 17. For every vote received, Dog Chow will donate $5 to the Association of Service Dog Providers for Military Veterans (up to $75,000). The funding will be used to help train more PTSD service dogs at no cost to veterans.
Additionally, the grand prize winner will receive a $10,000 cash prize and $25,000 for the organization that trained the service dog.
For more, click here.