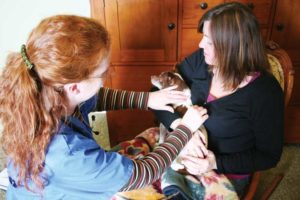 Animal euthanasia has come a long way in the past 15 years. With the increased attention given to the human-animal bond, the emotional complexity of animals, and the recent and welcomed focus on veterinary wellness, the importance of a good death has risen to centre stage. In forward-thinking veterinary practices, the euthanasia appointment is no longer an unpleasant burden in the day, but rather a rare gem of connectedness and intimacy so many of us look for in our professional lives. It provides teams the chance to slow down, to listen to stories, to take deep breaths in quiet reflection in an otherwise chaotic schedule. Euthanasia, while sad and heartbreaking, can lead to rich personal satisfaction when performed well. When love is at the heart of our work, the veterinary profession finds peace, even when life is lost.
Good euthanasia has evolved past the simple 'one step' of giving an injection. It orbits around consistent components such as the right timing, compassionate staff, skillful techniques, and loved ones gathered close. The focus has been shifting to ensure the pet's last moments are comfortable and peaceful, rather than just getting it over with as soon as possible—quality over quickness, in most cases. When it comes to euthanasia, if it's worth doing, it's worth doing right, especially since there are no do-overs.
The influencers
To understand the scope of the 'good death' revolution, we need to explore some key game-changing influences that have brought about the shift. The first worth mentioning is the attention paid by the American Veterinary Medical Association (AVMA) and other governing bodies to euthanasia techniques and animal welfare. Numerous revisions have been made to AVMA's Guidelines for the Euthanasia of Animals document, most recently in 2019, with the association's soon-to-be-released addendum to the 2013 version. These guidelines highlight the value and significance of proper technique choices and the ethical considerations we all must weigh, regardless of the species in question. Are they perfect? No, but they are extremely well-thought-out and closely match peer-reviewed literature. They will improve as research improves and as society dictates.
A second influencer then has to be society's demand on veterinary professionals to deliver a death worthy of the life itself. It is well understood Canadian pet owners largely view their pets as family members. As evidenced further on in this article, loving pet owners regularly view the euthanasia appointment as a modest funeral. More and more are seeking those special touches that pay added respect for their companion.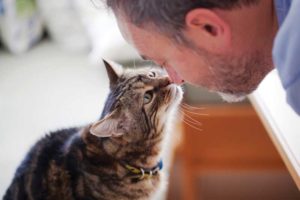 As a home-euthanasia specialist, I've had many families over the years attend the euthanasia of their pet wearing suits and ties. Even though no one would see them, they dressed up to honour the life and the loss. Jessica Pierce, PhD, bioethicist and purveyor of the good death revolution, advocates for what she refers to as the sixth freedom: the freedom to die a good death. She adds this freedom to the already well-known five freedoms of animal welfare. "A good death is one that is free of unnecessary pain, suffering, and fear; it is peaceful; and it takes place in the presence of compassionate witnesses. It is, above all, a death that is allowed its full meaning." The euthanasia of a family pet is significant and for many, will be their first experience with death.
A third major influence was/is the recognition by many in the veterinary profession that death needed to be more meaningful. The kind of experience we are talking about here is one that leaves the entire veterinary team feeling they provided the best medicine possible and supported the client throughout. Approximately 20 years ago, a small number of veterinarians and technicians throughout North America found just how enriching full devotion to the euthanasia experience can be. They shifted their appointments to focus on the bond as much as the act of euthanasia itself.
Early adopters had numerous things in common. They:
Took time to preplan and provide highly individualized care
Increased euthanasia appointment times
Offered home services
Provided sedation or anesthesia to all pet patients
Elevated bereavement support
In return for these specialty touches, clients showered them with thank you cards and told other pet owners about the wonderful care they had received. Through eventual collective sharing of their successes in advanced euthanasia work, other veterinary professionals joined in and the modern revolution began. Since 2011, at least seven books have been written focusing entirely on companion animal euthanasia (or contain chapters on the subject), more end-of-life care guidelines are available, and the number of pet bereavement organizations has skyrocketed. Today, there are more and more veterinarians specializing in euthanasia work throughout Canada, many of which provide animal hospice services as well. Animal hospice is a philosophy of care aimed at providing emotional and medical support for the dying pet and caregivers. As of early 2019, the International Association for Animal Hospice and Palliative Care (IAAHPC) touts 20 Canadian members, a number sure to grow in the coming years. The United States has approximately 450 members to date.
The essentials

Have you ever thought about how much really goes into a euthanasia appointment? If you start to explore all the components of a good death experience, it's no wonder euthanasia appointments are lengthening.
Here is a list of 14 essential components of companion animal euthanasia as developed by the Companion Animal Euthanasia Training Academy (CAETA).* Spelling out 'good euthanasia,' each aspires to minimize stress for the pet, provide emotional support for the caregiver, and streamline the actions of the veterinary team.
G: Grief support materials provided
Examples: Printed pet loss guides, books, or direct links to online resources.
O: Outline caregiver and pet preferences
Examples: Talk about what's important to the caregiver and pet. Match what they need.
O: Offer privacy before and after death
Examples: Make sure a family has time to be alone with their pet if they request it.
D: Deliver proper technique
Examples: Always use the most efficient and appropriate technique based on the pet's health and available supplies.
E: Establish rapport
Examples: Slow down and emotionally connect with the caregiver and pet before proceeding.
U: Use of pre-euthanasia sedation or anesthesia
Examples: Sleep before euthanasia reduces anxiety and pain, and increases technique options.
T: Thorough, complete consent
Examples: Every euthanasia must always be properly documented in your records.
H: Helpful and compassionate personnel
Examples: Engage staff to assist who are naturally empathetic. The use of a 'euthanasia attendant' is strongly encouraged (more about this later).
A: Adequate time
Examples: Slow down, block out enough time to complete all 14 components.
N: Narrate the process
Examples: Describe what each step of the process looks like, being mindful to keep language simple and gentle.
A: Avoid pain and anxiety
Examples: Be gentle when handling the pet, use sedation whenever possible, and go slow to reduce anxiety.
S: Safe space to gather
Examples: Consider using a quiet room in the hospital or performing the euthanasia at home.
I: Inclusion of loved ones
Examples: Talk to caregivers about who should to be there, including other household pets bonded to the one being euthanized.
A: Assistance with body care
Examples: Preplan with families around what's important to them and carry out their wishes as if the pet were your own.
In addition to veterinarians carrying out the medical act of euthanasia, vital support staff help ensure everything goes well. Empathetic veterinary technicians, veterinary social workers, assistants, receptionists, and grief support personnel work together to ensure the pet is Fear Free and the client is carefully looked after. CAETA advocates for use of what it calls the euthanasia attendant. This person is responsible for guiding the family unit through the appointment from beginning to end. While many people may be involved in the pet's care, one consistent person increases the likelihood that everything flows smoothly.
Home sweet home
If you've been watching for change, you're sure to have noticed the increase in specialty mobile euthanasia services around the world. According to online directory In Home Pet Euthanasia, nearly 600 mobile services have been listed since 2009 as providing home euthanasia services in Canada, the United States, and England. Nearly 80 per cent specialize in euthanasia work or the broader field of animal hospice, including euthanasia services. The shift toward home euthanasia is well-founded and necessary for many families. Pets feel safer at home. And for loving owners, being at home for their pet's euthanasia provides them privacy and reduces the challenges of driving and interacting with others while in the midst of grief.
Home euthanasia has proven extremely rewarding work for those who offer it. It's also gaining in popularity, with one service recently reporting its team of veterinarians assists upward of 50,000 pets a year achieve a good death. That's an impressive number and indicates the trend of home euthanasia is here to stay.
Shifting the hospital culture around death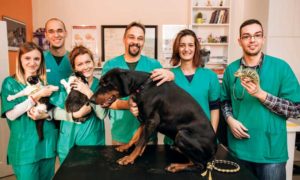 Like any other progressive movement, advanced euthanasia did not happen overnight. And there are lingering obstacles that continue to stifle necessary change. Number one is the old paradigm that if it's not broke, don't fix it. It can be hard for veterinary teams to make lasting change around euthanasia. Reshaping a hospital's culture takes time and commitment, but it can be done and done well.
Consider the following steps to create lasting change:
Dedicate one month a year to euthanasia-related discussions
Get everyone's input on desired improvements
Create a euthanasia manual and refer to it regularly
Hold euthanasia rounds to review successes/challenges
Have multiple team members obtain advanced euthanasia training
These days, the veterinary profession recognizes the value of appropriate self-care. In this respect, self-care with regard to euthanasia work begins long before the appointment. It is becoming standard practice to discuss a veterinary team member's professional limits around euthanasia. North American Veterinary Community's (NAVC's) Human Animal Bond Research Institute (HABRI) certification program focuses on this concept in its euthanasia module. It describes how veterinary teams should take time to determine who enjoys (yes, enjoys) euthanasia work, to write down how many euthanasias one can help in a day, week, etc., and how the team plans to practice self-care. Examples include team outings, fun food days, and setting limits on the amount of time worked in a day. The likelihood of compassion fatigue is high if care is not properly taken from the onset of euthanasia-related work.
Where we go from here
As far as we've come, there is always room for improvement. New techniques, improved euthanasia education opportunities, and better client support tools are on the horizon. We continue to hone our skills around gentle animal handling and pay increased attention to where we gather for euthanasia. And it's important to mention that while this article has been focused on euthanasia, death is a process, not always just a moment in time. Good death also refers to the meaningful journey leading up to death, be it natural or via active euthanasia. In the words of Benjamin Franklin, "Well done is better than well said." To help the good death revolution flourish, we must act accordingly. A good death is achieved by advocating for, and acting on, what is safest for the pet, what is most meaningful for the caregiver, and what will nourish the veterinary team. If you haven't already, how will you join the revolution?
* "The 14 Essential Components of Companion Animal Euthanasia" © 2017 is shared with permission by the Companion Animal Euthanasia Training Academy (CAETA).
Kathleen Cooney, DVM, CHPV, CCFP, is founder and director of education for the Companion Animal Euthanasia Training Academy (CAETA) and has authored numerous publications on euthanasia-related topics. She is an internationally recognized expert in companion animal euthanasia. Dr. Cooney can be reached at admin@caetainternational.com.
References
1 American Veterinary Medical Association, Guidelines for the Euthanasia of Animals, 2013 edition.
2 Companion Animal Euthanasia Training Academy, www.caetainternational.com
3 Fear Free Pets Program, www.fearfreepets.com
4 HABRI/NAVA Human-Animal Bond certification program, /bit.ly/2WezmVS, accessed April 1, 2019
5 International Association for Animal Hospice and Palliative Care, www.iaahpc.org, accessed April 2, 2019
6 Pierce, J. The Last Walk: Reflections on Our Pets at the End of Their Lives. Chicago, IL University of Chicago Press, 2012
8 For more on the five freedoms, see bit.ly/2ORtq0U.