Have you gotten any thanks recently? Dr. Andy Roark and VetStreet.com are asking people to do so in this video, "5 Reasons You Should Thank a Vet Tech."
As they explain in their video description:
"Veterinary technicians are the unsung heroes of vet medicine, and they're a huge part of the care and love that your pet receives when he or she is at the clinic."
So what are the five reasons? From 5 to 1, they are:
5) They have a dirty job.
4) They keep the veterinarians on track.
3) Their job can be dangerous.
2) They're highly skilled.
1) They love your pet when you can't be there.
Each of the five reasons comes with a cute little example video, such as 5) below.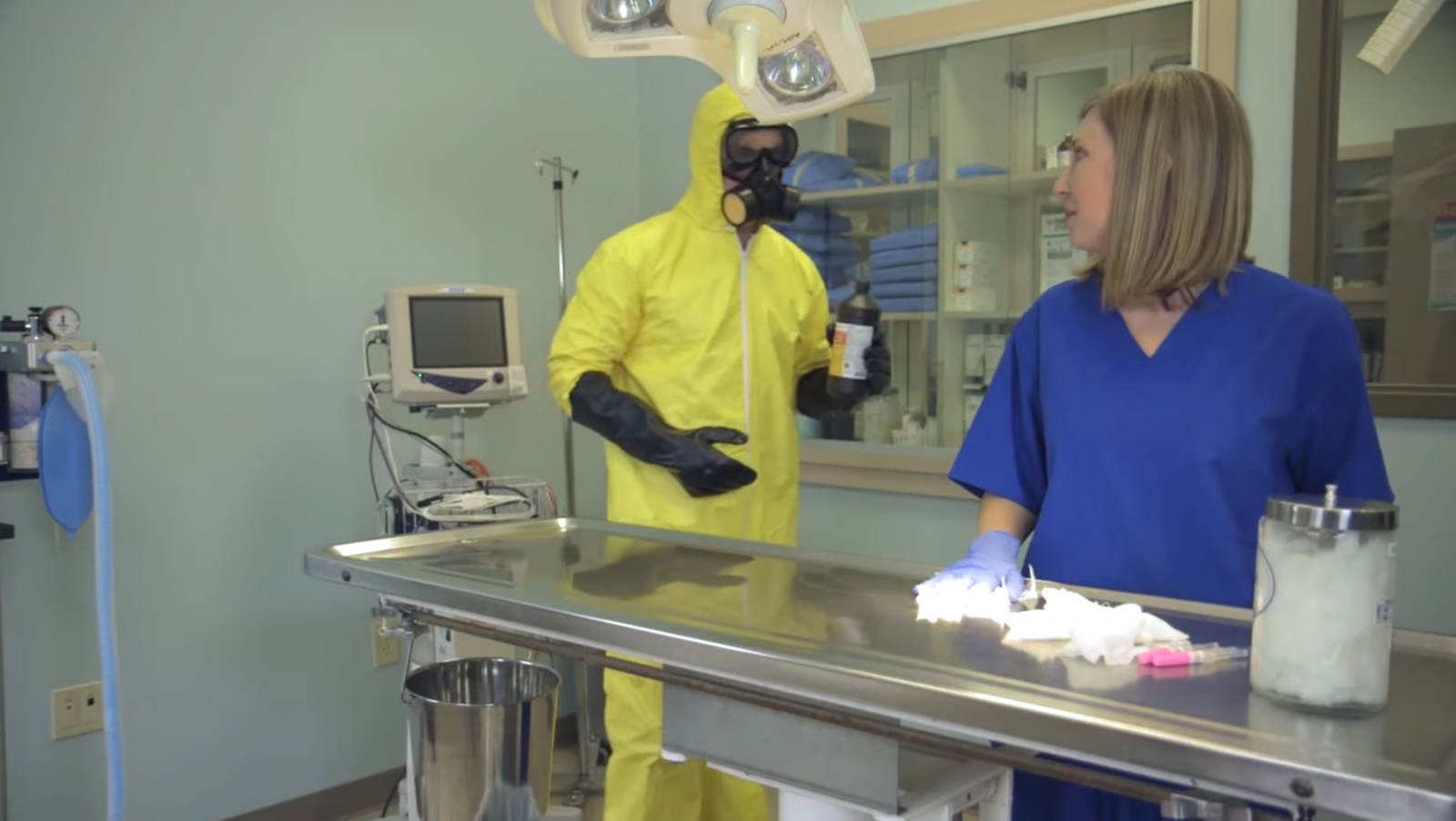 Screencap/VetStreet.com
And 3) too, featuring one angry cat.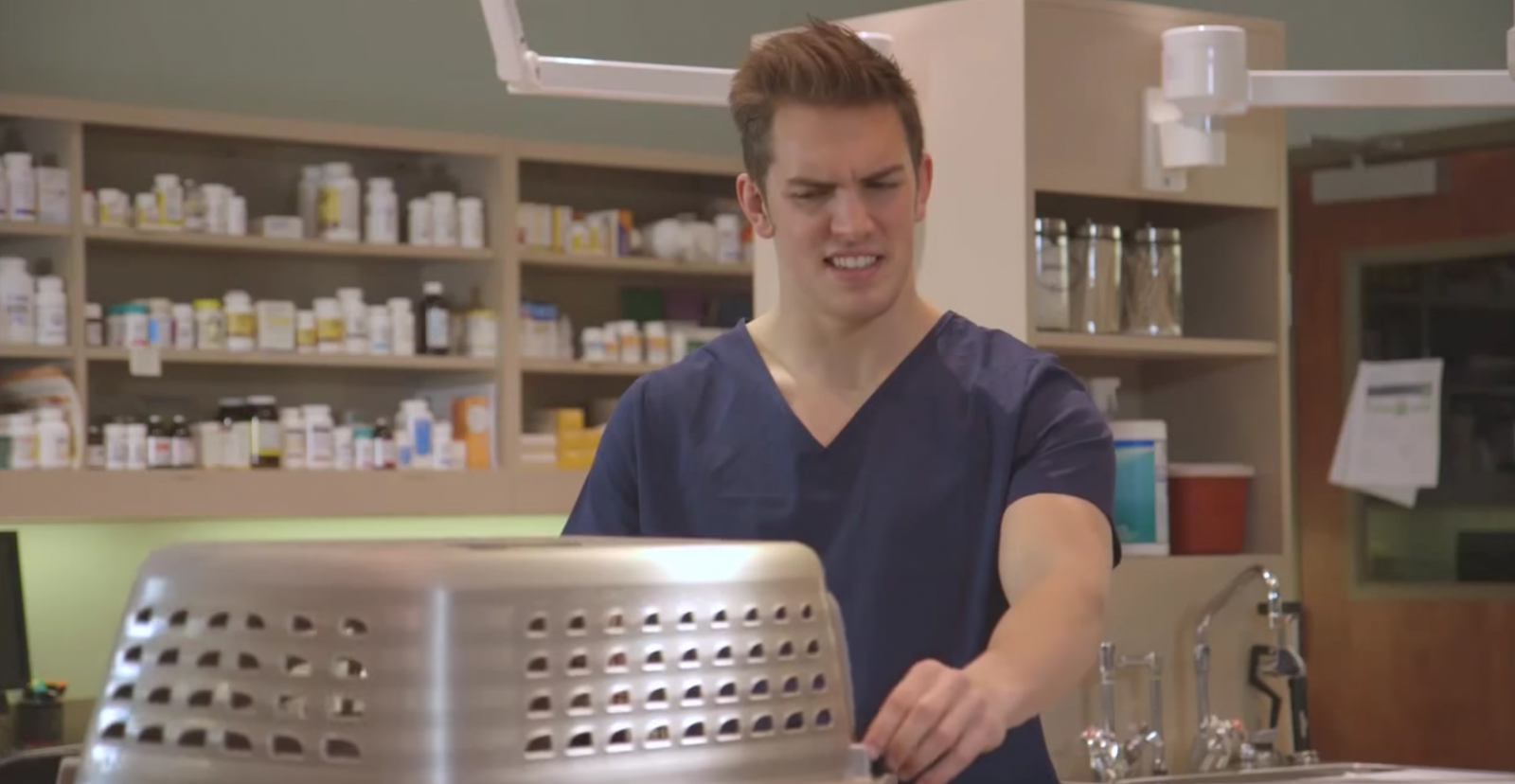 Screencap/VetStreet.com
So have you been thanked today? Let us know in the comments.