Getting your veterinary practice off the ground
by alina_stecko | May 27, 2019 4:26 pm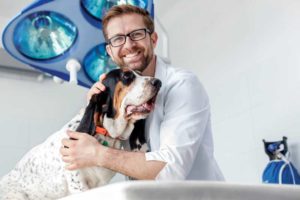 [1]
This is the first installment of a three-part series on business and financial planning strategies for growing your practice.
Building your veterinary practice is a journey, whether you are considering starting a new one from scratch or purchasing a clinic already in operation. Being a practice owner makes you an entrepreneur, so you have to think about the key ingredients that will lay the foundation for a successful and profitable business.
In my experience, a successful veterinary practice is built on having a passion for the industry, financial know-how, and entrepreneurial drive. Aside from this, there are core elements to assess and understand that will fuel success in growing your veterinary practice. They are: business acumen, hours of operation, location, human resources, and size and scalability.
Practice ownership versus purchasing
When looking at where to start, there are two paths: purchasing an existing practice or starting a new one from the ground up. An existing patient base and established cash flow are the main advantages of acquiring a practice, along with a degree of brand recognition in the community, not to mention the equipment that comes with the business. This all means that, as an owner, you can hit the ground running from day one.
A downside to acquiring a veterinary practice is that you are purchasing another veterinarian's creation and vision, which may not align with your own. This could be related to anything from the practice's finishes to the number of appointment rooms, to the equipment's age and existing team members. When purchasing a practice, you'll want to assess the long-term capital investment required, whether that's in terms of the equipment or the physical location. With purchasing, it is also likely there will be an ingrained management style and operating philosophy amongst existing team members, which can take time to change.
Building a practice from the ground up gives you the ability to have the final decision for how you want to structure and shape your practice. You have the ability to choose the team to help shape your vision. You can also choose how the practice is laid out and any equipment or technology to be acquired. Yet, starting a new veterinary clinic can be an uphill battle. For example, there could be competing clinics nearby. It also means you would be responsible for marketing and customer outreach to start getting customers in the door.
Both paths offer advantages and disadvantages, and it comes down to individual owners determining what works best for them. When making the choice and looking at how to get an existing or new practice off the ground, there are five key elements to consider.
1) Starting off on the right foot
The beginning of the journey is the perfect time to assess your current level of business acumen and how comfortable you think you'd be running a practice of your own. If you are still developing your business knowledge, reach out to independent veterinarians in your network to seek advice and guidance. You might also consider consulting a bank that specializes in working with independent businesses. If you find the right bank, they can be partners on your journey.
If you're just starting up, you'll need to meet with a lawyer and have articles of incorporation drawn up. You'll also need to open a business banking account. In addition, you will need to identify a reputable accounting firm to support your clinic (e.g. providing bookkeeping services and filing your year-end).
It's also important for any owner to conduct a financial stress test. You should determine how much capital you'll need in reserve and other financial safeguards to put into place to weather any potential industry headwinds. This will help provide a well-rounded understanding of potential risks to the business so you can be better protected against tough times.
2) Hours of operation
A clinic's hours of operation can be a competitive differentiator. When considering days and times, think about what would be convenient for your customer base (e.g. opening earlier in the morning or staying open later in the evening on week days). Competitive hours of operation will differ depending on whether you are urban or rural (e.g. a companion-animal practice versus large-animal practice). It is becoming increasingly popular for companion veterinary practices located in dense urban settings to be open late a few week days a week and open on Saturdays to provide additional convenience to pet owners.
There are other ways to differentiate your practice from competitors. Consider being open 24-7 or bringing in additional services popular in the marketplace, such as pet grooming or boarding. By expanding your offerings, you may position yourself as a one-stop shop. Keep in mind additional services will require more thought given to staffing and hours of operation.
3) Location! Location! Location!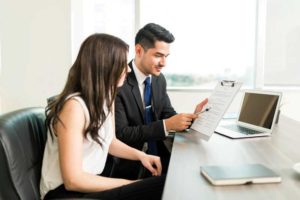 By far, location is the biggest consideration. Whether buying or starting a clinic, you'll want to do a bit of research into the area you're looking at to understand the competitive landscape and see if the community's veterinary health-care needs are underserviced.
Steer clear from any area where there is a high concentration of existing clinics per capita. If there are too many established practices and not a lot of customers to support, it will be challenging to carve out a dedicated client base, not to mention create steady cash flow. However, if you are considering a densely populated urban area, research any residential developments that may be in the planning stages.
4) Human resources
Whether you are purchasing an existing practice or considering a start-up, you will need to assess human resources, including veterinary technicians, administrative assistants, and associates.
You may also want to consider speaking with a human resource specialist or lawyer to review existing employment agreements or to draft new ones. There are employment services organizations dedicated to assisting with placement in the medical profession; it's worth reaching out to one of them to help with building a team to execute on your vision.
Lastly, it's important to consider ways of keeping your team members happy and engaged. This leads to employees who are more loyal and invested, which helps keep turnover to a minimum. It's worth offering incentives (e.g. supplementing continuing education, paying for uniforms, and discounted service fees) in the employment package, along with having a plan for development and growth to help retain high-performing employees.
5) The clinic's size and future scalability
When starting out, it's also good to have a plan in mind for growing your practice. This relates back to its location. When starting out or buying an existing veterinary clinic, consider whether the area might experience any growth—look at how developed it is and if there is a strong client base to afford the services you provide.
When scaling the practice, key investments could include an additional appointment room, kennel space, a surgical facility, or adding an X-ray machine. Consult with your bank's relationship manager when considering these investments. If they have an understanding of your business, they can provide advice and guidance on investing in your practice that will help with future growth.
Getting started on the journey toward clinic ownership is an exciting point in a veterinarian's career. Make sure the passion for the business is tempered with business acumen and financial know-how, and consider the five key elements noted here. This will help get the clinic off the ground and work toward future success.
This is part one of a three-part series on business and financial planning strategies for growing your practice. To read part two, click here[3].
Kathryn Buis is the regional market leader, Healthcare Finance GTA, for BMO Bank of Montreal. She can be contacted via e-mail at Kathryn.Buis@bmo.com[4].
Endnotes:
[Image]: https://www.veterinarypracticenews.com/wp-content/uploads/2019/05/bigstock-Portrait-of-smiling-doctor-wit-278752630.jpg
[Image]: https://www.veterinarypracticenews.com/wp-content/uploads/2019/05/bigstock-Young-Lawyer-And-Attorney-Revi-263887633.jpg
here: https://www.veterinarypracticenews.ca/keeping-your-practice-healthy/
Kathryn.Buis@bmo.com: mailto:Kathryn.Buis@bmo.com
Source URL: https://www.veterinarypracticenews.ca/getting-your-veterinary-practice-off-the-ground/
---