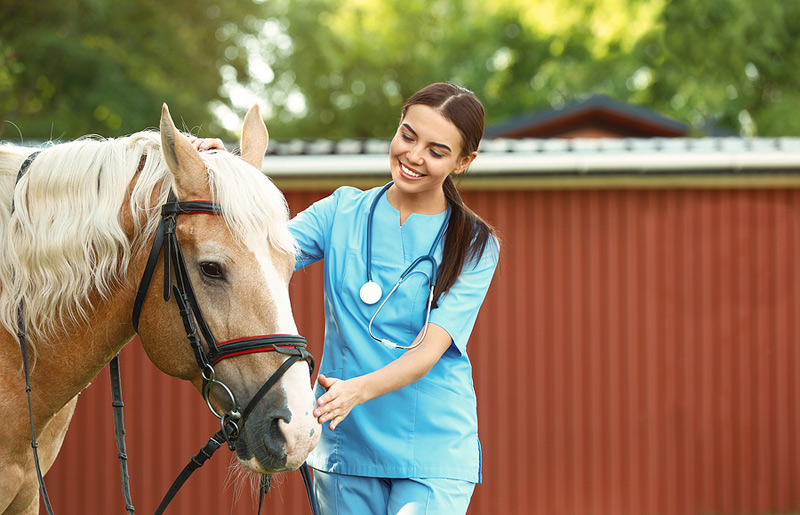 When it comes to horses, sometimes a gentle touch is necessary to ensure a safe and thorough examination.
This is the driving force behind Fear Free's latest development. The group has launched an equine certification course aimed at enhancing the care and safety of both horses and their practitioners.
Horses are large, powerful animals and injuries to equine veterinarians are common, Fear Free reports. This new certification aims to equip professionals with the skills needed to ensure barn and hospital visits go as smoothly as possible.
"As a veterinarian who shares my life and home with horses, I know how important it is to address both their emotional and physical needs," says Veterinary Practice News Canada columnist and Fear Free founder, Marty Becker, DVM. "A Fear Free approach to equine care will improve the lives of equine practitioners, caregivers, riders, and, above all, horses."
Written and reviewed by leading experts in equine medicine and behaviour, the eight-module course explores ways to use Fear Free concepts to ensure patient and handler safety. Video clips and slides demonstrate how to examine horses using gentle techniques, perform routine procedures in a non-threatening way, and recognize signs of stress in equine patients. Additionally, the program offers tips for instructing owners on training their horses to co-operate in medical care, hoof care, and more.
The course's authors are:
Stacie Boswell, DVM, DACVS-LA;
Tamara Grubb, DVM, PhD, DACVAA;
Nita Hynes, DVM;
Claudia Richter, DVM, ACVB Resident; and
Sherrie Yuschak, RVT, VTS-Behavior, KPA Faculty.
Additionally, the course was reviewed by:
Sue McDonnell, MS, PhD, CAAB;
Stephen Reed, DVM, DACVIM;
Rebecca Gimenez Husted, BS, PhD; and
Lore Haug, DVM, MS, DACVB, CABC.
Upon completion, professionals will receive a total of eight RACE-approved continuing education (CE) hours. For more, click here.