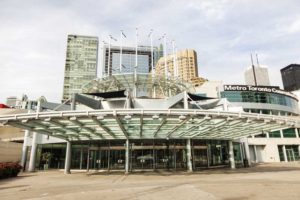 Come July, Toronto will welcome veterinary professionals from around the world at World Small Animal Veterinary Association's (WSAVA's) Congress.
Held in conjunction with the Canadian Veterinary Medical Association (CVMA) at the Metro Toronto Convention Centre, the conference takes place July 16 to 19.
The annual WSAVA Congress is an opportunity for the global veterinary community to come together to learn, to share ideas, and to forge relationships with colleagues from around the world. Congress is geared toward veterinarians, veterinary technicians, nurses, students, and researchers from all levels. With speakers and delegates coming from all around the world, attendees will gain insight into a broad range of veterinary topics and experiences.
Every edition of Congress boasts a cutting-edge scientific program, featuring global experts from various fields, along with events and initiatives to help veterinary professionals network to improve their professional development.
Drop by Veterinary Practice News Canada's booth (#72) to pick up a copy of the latest issue or to sign up for a free subscription.